Tips for Having the Best Stay at Noumea hotels
These tips for choosing and staying at Noumea hotels will add quality and fun to your vacation in New
Caledonia.
Splurge on a lagoon view
It's was worth paying extra! Most of us only get holidays once a year! When planning a Bora Bora vacation we urge travellers to choose their hotel for it's beach! When selecting from the hotels in Noumea we suggest you choose your hotel for the view from your room!
If you want a lagoon view be aware that there are very few rooms with lovely aspects at budget hotels. While the best Noumea hotels have water views from every room. It's worth paying a little extra to wake up to the largest lagoon in the world.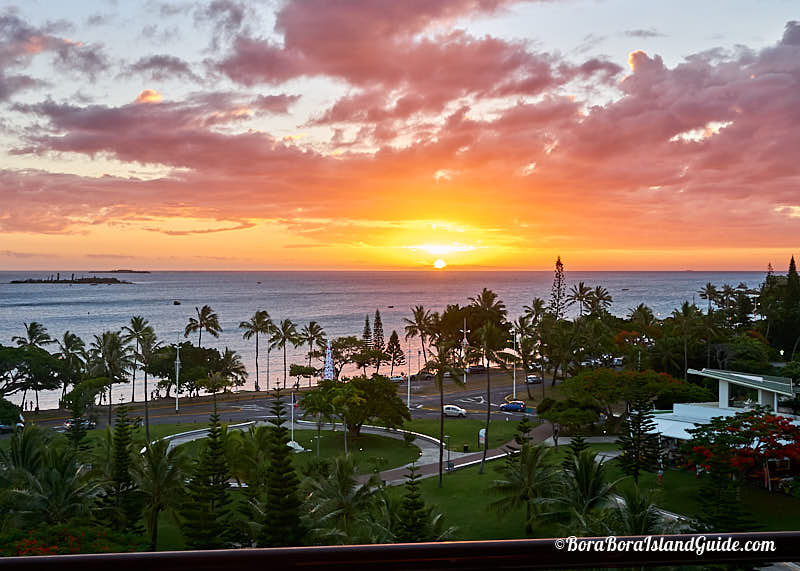 Consider proximity to eating choices
We were within walking distance to two very good bakeries
Your choice of accommodation may be influenced by whether you hire a car, or not. On this large island a car is an asset. Without a vehicle you may want to be able to stroll to a variety of restaurants and cafes, unless you are happy eating at your hotel restaurant most of the time. Before you book one of the Noumea hotels explore  some of the eating options and find out about getting around Noumea.

Have a kitchen
We made Tahitian Poisson Cru for Christmas lunch in our hotel room kitchen
The French have a way with food so it's not surprising to find Noumea hotels offering kitchens. Even if you're not planning to cook main meals, you will appreciate having a full sized fridge and ample utensils etc. Buy fresh crispy French bread, cheeses, etc. and preparing some breakfasts and lunches yourself; especially if you have a balcony to sit on. The savings from shopping as the locals do, including for drinks, will really offset the cost of booking a lovely hotel room.

Add an over water bungalow experience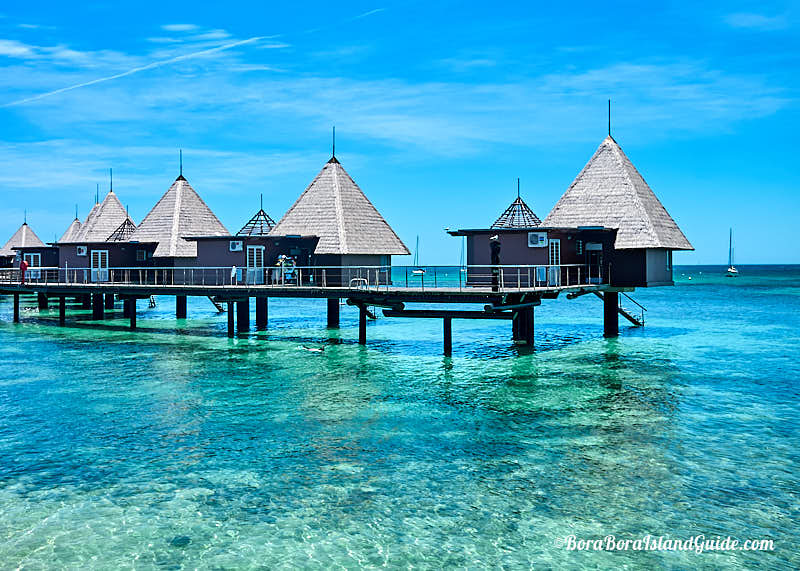 Have a couple of nights over at L'Escapade on Mater Island to add variety to your holiday.
Pack your booking confirmation
Always take a print out of your booking confirmation in case there is a hitch with dates or room type. This can happen anywhere in the world including the best Noumea hotels.

Relax into "island time"
As in Bora Bora, islanders do the work like room cleaning and re-stocking, and they have a different way of thinking, which means that their attention to detail varies. Staying at "better" Noumea hotels doesn't come with any guarantees in this department. Don't expect that your room will be cleaned when you think it should be as there seems to be no plan that is logical to those accustomed to western service. If you find that you haven't been given sufficient clean towels or some dish-washing liquid, don't take it personally and create a fuss. Simply ring front desk and request some. They will arrive fairly soon.

It's unusual to find a room service person who speaks good English in Noumea hotels. If you don't speak French, requests need to go through front desk staff for whom English is a necessary requirement for the job. At the Hilton, there was also a Japanese speaking concierge on duty some of the time. As we stayed a few weeks we had the maids teach us important (to us) words like poivre and bonnet de douche (with the right pronunciation to be understood).

For help choosing accommodation go to the info on individual hotels in Noumea.

Search the Site

Are you still looking for additional information? You can use the Google search box below to search the site.