Bora Bora Pictures

Here are some of my favorite Bora Bora pictures from my vacations in French Polynesia.
Bora Bora really is the most beautiful island on earth. The perfect Pacific island paradise. These Bora Bora photos give you a great insight into a Bora Bora vacation, and what you can look forward to doing and seeing while you are here!
Hiring a small boat is a great way to explore the lagoon.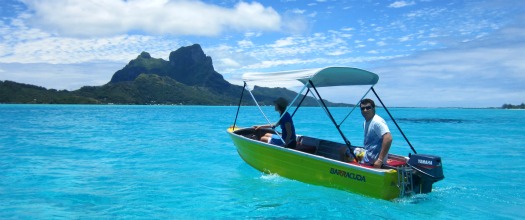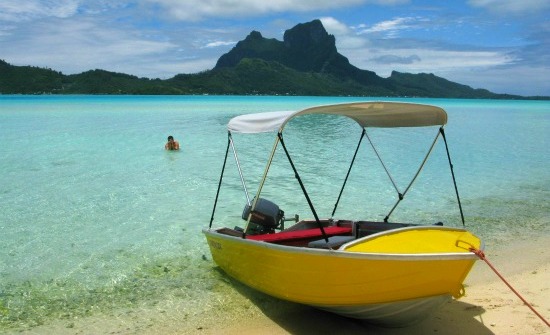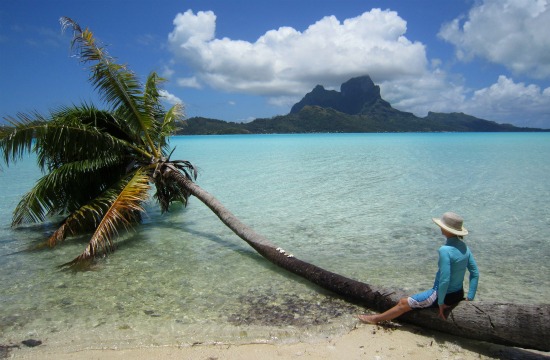 Luxurious over water bungalows are a highlight of Bora Bora vacation. Choosing which luxurious Bora Bora resort to stay in is the toughest part of vacation planning!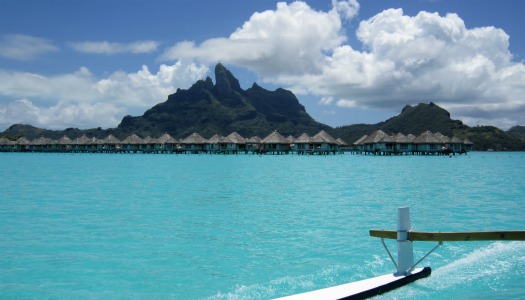 Over water bungalows in Bora Bora
The lagoon is calm and warm, perfect for water activities. Diving, snorkelling, stand up paddle boarding, jet skiing, kayaking, para sailing, and sailing are all available activities.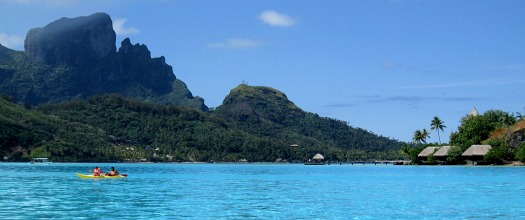 Kayaking in Bora Bora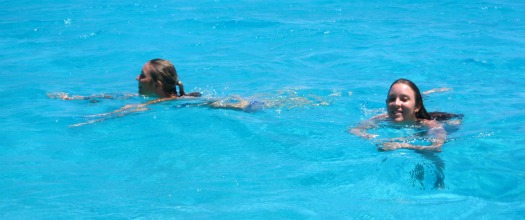 It is like swimming in a giant blue pool!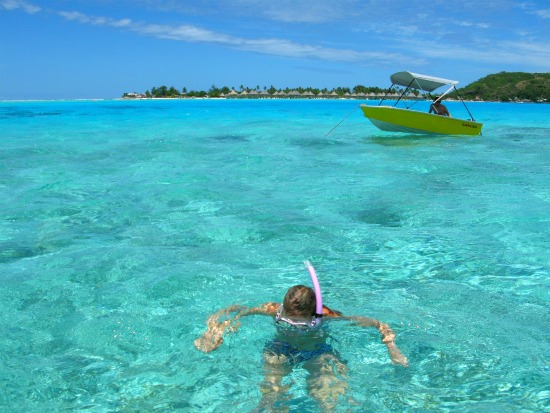 Snorkeling in the 'Aquarium'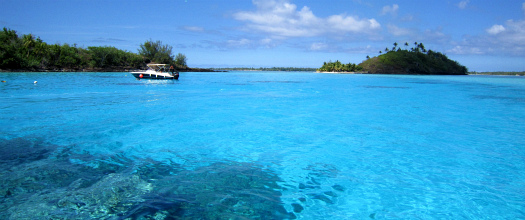 The famous Aquarium is one of the best snorkeling spots in Bora Bora. It is located behind the Sofitel Motu Resort's Island. If you love snorkelling, find out which Bora Bora resorts have good snorkelling.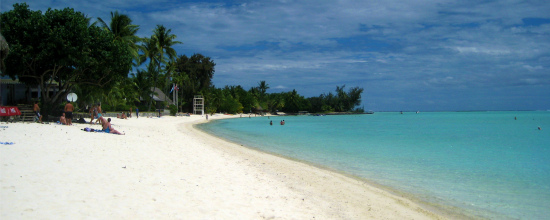 Matira Beach
Matira Beach is the main public beach on Bora Bora. It is a mile of fine white sand and calm water. There are a choice of places to eat along to Matira beach.

Lagoon tours are my favourite thing to do on Bora Bora. You can swim with the black tip sharks, feed the stingrays, snorkel through colourful coral gardens and step foot on an island motu.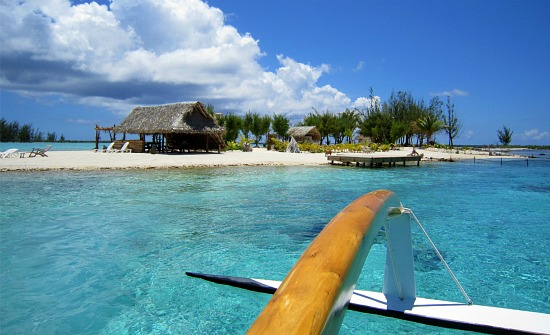 Arriving at the motu for a picnic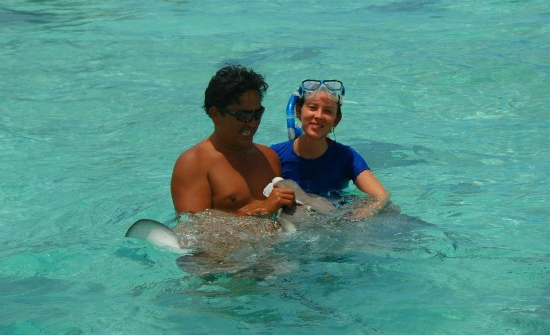 Feeding the stingrays with my favorite Bora Bora guide, Marona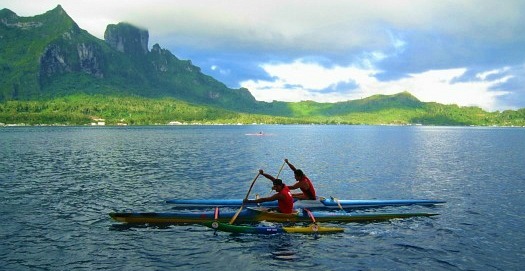 See Islanders rowing out-rigger canoes in the lagoon.
Thanks for taking our Bora Bora pictures tour

I hope you enjoyed this Bora Bora pictures tour around the island. If this has inspired you to visit the most beautiful island in the world, then have a look around our site. 
We have useful information to help you have the best Bora Bora vacation.
I love this island, and love to share the beauty of it with you. We can show you how to have a luxury Bora Bora vacation, or a budget Bora Bora vacation.

For many people, Bora Bora is a once in a lifetime vacation. There is so much beautiful scenery. Literally everywhere you look is a photo opportunity. I am always trying to keep the balance of taking photos to remember, and living the moment. If you want to have some Bora Bora photos taken, here are photographers in Bora Bora.
Share with us your Bora Bora pictures
Have you been on a Bora Bora vacation and captured some brilliant photos? Share them with our readers!
Search the Site

Are you still looking for additional information? You can use the Google search box below to search the site.