Pacific For Less, Our Tahiti Travel Experts

Want to get more for less, plus have everything go as smoothly as possible on your Bora Bora vacation? Here's why we highly recommend the packages to Tahiti that Pacific For Less assists you in creating.
Visitors and fans of Bora Bora Island Guide often ask for help in booking vacations to Bora Bora. Many want all-inclusive packages which include flights, hotels, resorts and activities. We provide an independent informational service and don't book Bora Bora travel. Fortunately, we can confidently tell you about a specialist Tahiti and Bora Bora travel agent who consistently provides both exceptional service and best priced Tahiti packages.


PACIFIC FOR LESS came to our attention because we heard rave reviews from so many travelers who had booked vacations to Bora Bora through them. We too have been impressed by their knowledge and personal approach, as well as their obvious passion for assisting their clients with fabulous, once-­in­-a­-life-time trips.

Pacific For Less specializes exclusively in booking French Polynesia vacations. Based on Maui in Hawaii, they work with clients from all over the world.

Meet Our Tahiti Travel Experts

Meet Claudia our favorite travel planner. She has extensive personal experience with the Bora Bora hotels, and refreshes knowledge through annual trips to reinspect and meet with the managers of the Bora Bora resorts, check out new restaurants, and experience tours and excursions. (Sounds rough, we know. We have to take vacations to Bora Bora too!)

Claudia, the owner and Managing Director of Pacific For Less says:
"Most of the people who initially contact us haven't used a travel agent in years, if they've ever used one. But French Polynesia is one of those unique niche markets where wholesalers, like us, offer the best prices.
Bora Bora is a special kind of trip, often a celebration of a special milestone, a honeymoon or the fulfilment of a lifelong dream. So it's not a typical vacation; it really must be as close to perfect as possible.
Our clients can take full advantage of our specialized knowledge while saving money in the process, ­­ a real win-win. We have excellent negotiated wholesale rates with the hotels that we recommend and sell, but unlike a typical wholesaler, our clients receive the sort of personalized, full­ service attention that they would if they worked with a high­-end luxury travel company.
We strive to give them a fully­ supported, absolutely unforgettable Tahiti vacation experience. One that is perfectly custom­ tailored to their needs, desires, and travel style."
Pacific For Less has been in business for 20 years, and have an A+ rating with the Better Business Bureau. They make it their business to know everything they need to provide the best vacation packages to Bora Bora.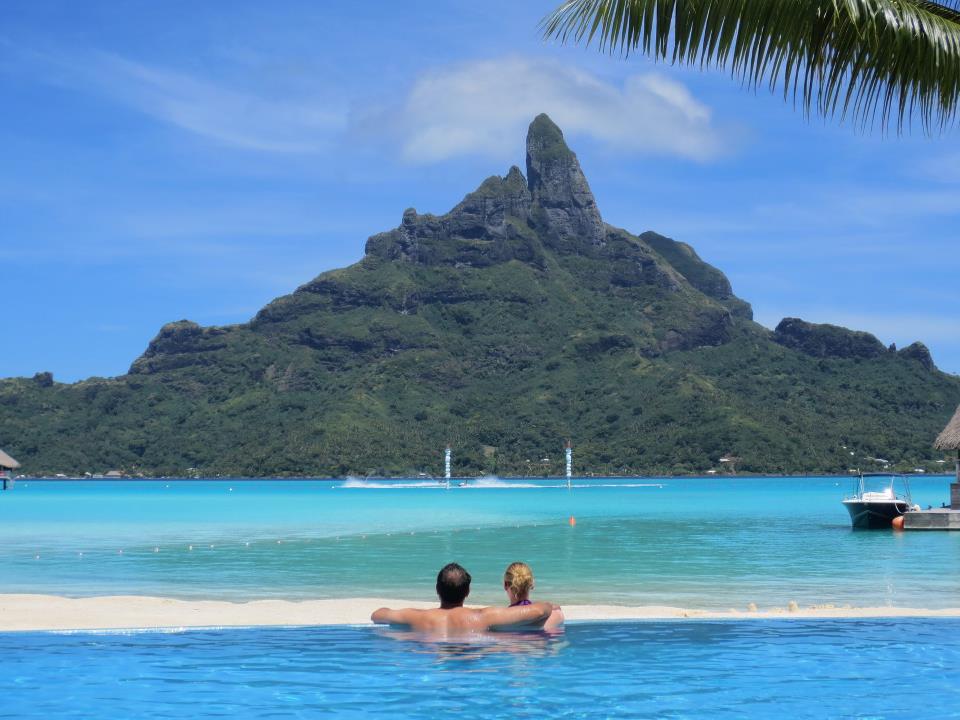 Your Personal Tahiti Concierge

Enjoy support on your Bora Bora vacation. One of the things that really impresses us about Pacific For Less is that they fully support their clients, not only while planning Tahiti packages, but during the travel as well.

Clients are given Claudia's personal cell phone number and can call her at any time if any issues arise, or something is not meeting expectations.

Because Tahiti is in the same time zone as Hawaii, it's easy to make contact. Jennifer explains, "Problems are thankfully rare and we warmly encourage our clients to call us for any reason, no matter how insignificant they may feel it to be. We have close working relationships with hotel management, the airlines, the transfer companies, etc. So we can usually get our clients' issues handled faster, and with better results, than they can themselves. And they can go relax by the pool while we handle it.
Travel support while in Tahiti is an important part of the 'bend over backwards' service that is integral to our business model, and something we feel sets us apart from other companies."
Your personal tailor-made itinerary with Pacific for Less is the ultimate luxurious experience with the following signature VIP services:
Comprehensive discovery call to get to know you better and your travel preferences
Ready to book itineraries designed with hand selected luxury accommodations
Your Personal concierge with inspiring tours and dining ideas
Comprehensive Support during travel (cancelled or missed flights, emergency trip adjustments)
VIP Arrival Hostess in Papeete (Including immigration fast track)
Private transfers in Papeete & Moorea
Exclusive First Class Lounge access at the Papeete Airport
Welcome back home follow up
You'll receive automatic enrollment for our annual Brando Private Island Referral Contest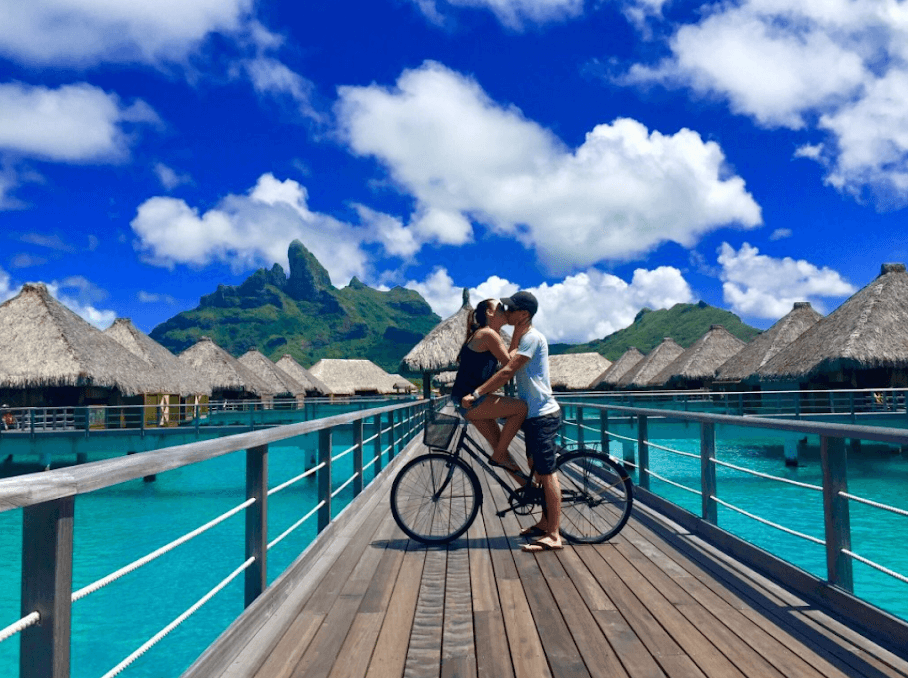 Search the Site

Are you still looking for additional information? You can use the Google search box below to search the site.