Tahiti Airfare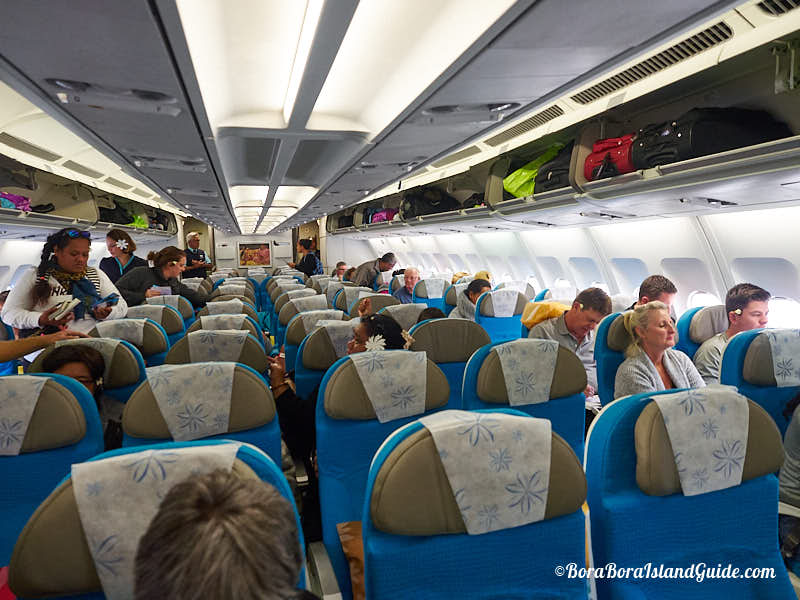 Air Tahiti Nui - Tahiti's National Carrier
Find the best Tahiti airfare for your vacation. Know which airlines fly non-stop to Tahiti. Compare airlines, flight times, and know how to get the best deal for your flight to Tahiti.

Flights to Tahiti land in Tahiti's capital, Papeete. This is the only international airport in Tahiti and serves the whole of French Polynesia. The airport code for Faa'a International Airport is (PPT). Inter-island flights leave from Faa'a airport to service the rest of Tahiti's islands via the only inter-island carrier, Air Tahiti.
Direct flights to Tahiti leave from the the USA (LA and Honolulu), Japan, New Caledonia, Easter Island, Cook Islands and New Zealand.
Most people book and organize their Tahiti vacation at least a year ahead of time. So keep this in mind when planning.

Tahiti Airlines

Tahiti Airfares are available from the following airlines:
Air Tahiti Nui
Air France
Air New Zealand
Hawaiian Airlines
Air Calin
LAN

French Bee
Air Tahiti Nui is French Polynesia's national carrier, and has an excellent safety record, as well as a reputation for providing warm, Polynesian hospitality.

Cost of an Airfare to Tahiti

If you want to save money on your vacation, you'll find over 100 cost saving tips in our eBook, including strategies on how to save money on your flights to Tahiti and even get flights for free! The following is a guide for the cost of a return Tahiti Airfare, in US dollars, from the most frequent departure points:

Tokyo - $1400

Australia- Low season $1100  High season $1500
New Zealand - Low season $800  High season $1200
Paris - $2000
LA- Low season $1100  High season $1700

 Flying Times to Tahiti

LA - 8 hours 30 minutes

Honolulu - 5 hours 45 minutes
Auckland - 5 hours

Tokyo - 11 hours
Santiago - 8 hours 30minutes
Paris - 21 hours

Tahiti Airfare Packages

We find that the best way to get value when booking your Tahiti vacation is to contact a Tahiti specialist who has access to wholesale rates. A Tahiti vacation package includes flights, accommodation, breakfast - and there can be many bonus inclusions thrown in!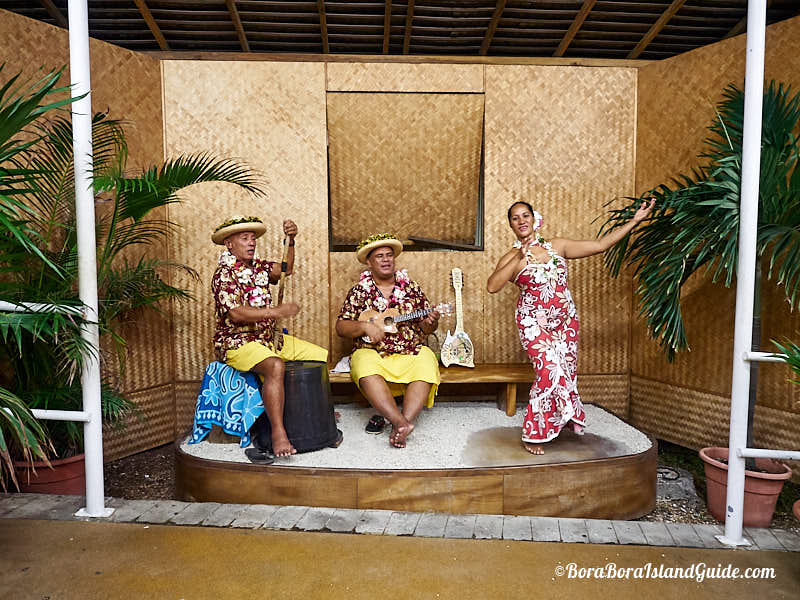 A welcoming arrival into Tahiti's international airport
Cheapest Tahiti Airfares

The cheapest airfares to Tahiti are offered during low season. Low season in Tahiti is over Tahitian summer. The months of December, January, February and March have the cheapest Tahiti Airfares . Find out what it's like to travel to Bora Bora in low season. French Bee is the low-cost long haul airline that flies to Tahiti, which offers the greatest discounted flights to Tahiti. Keep in mind though that you will need to add baggage costs to the Tahiti airfare with French Bee. 

Round the World Airfares including Tahiti

If you are traveling to multiple destinations, you can consider purchasing a round the world ticket which includes a stop in Tahiti. This is available through the Star Alliance network and the One World network of airlines.

Also consider a Circle Pacific ticket, which is similar to an around the world ticket but is usually cheaper as it covers a limited region. A Circle Pacific ticket uses a combination of airlines to connect Australia, New Zealand, North America and Asia; with choices of stopover options in the Pacific. We hear that Circle Pacific airfares are better priced from the USA and Asia, than they are from Australia.
Family Tahiti Airfares

From time to time Air Tahiti Nui offers a great Tahiti Airfare special that allows kids to fly nearly free (you only pay for their taxes). This is the best opportunity for families to visit Tahiti. Speak to this reliable Tahiti travel specialist, or sign up for Air Tahiti Nui's newsletter, to be in the know when this special comes around. If you are traveling to Bora Bora with family, check out the most family friendly hotels in Bora Bora.

Tahiti Airfare Specials

Flights to Tahiti can be on sale over shoulder season and low season. You are not likely to find airfare discounts to Tahiti over the peak season months of June, July, August; and from just before Christmas until New Year has passed. Short term special airfare deals to Tahiti are brought out throughout the year for last minute airfare specials.  Keep in mind though that by taking a last minute airfare deal to Tahiti, you may be restricted by the accommodation options on the island, as most people will have already booked their accommodation months ahead of time.

Flying to Tahiti's Islands

If you are visiting other islands in French Polynesia, you will need to book inter-island flights with Air Tahiti. Flights leave from Papeete to the most popular Tahiti island destinations including: Bora Bora, Moorea, Raiatea, Huahine, and Rangiroa. Find out how to smoothly connect from your Tahiti flight to your inter-island flight.

Search the Site

Are you still looking for additional information? You can use the Google search box below to search the site.