Travel to Tahiti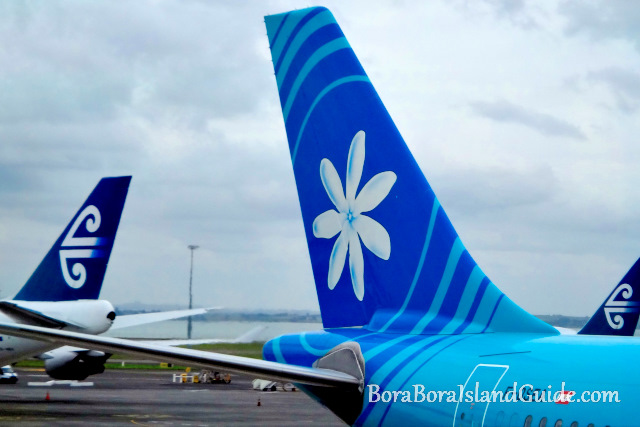 Air Tahiti Nui and Air New Zealand fly to Tahiti
This practical information will help you plan your travel to Tahiti.

To travel to Tahiti or any of the other French Pacific Islands, You will first need to fly into Papeete on the main island of Tahiti. Tahiti's only International Airport is here. Find out the easiest ways to get here, flight schedules, and where you can get direct flights on our flights to Tahiti page.
There is only one airport in Papeete. So the international flights and the inter-island flights leave from the same place. Your inter-island flight will be with Air Tahiti. If you want to continue straight on to your inter-island flight, you will need to check-in at least one hour before your flight leaves.
Best Value Tahiti Airfare
To get the best value airfare, look out for Air Tahiti Nui's special offers. They often have airfare offers of $100 off your flights. During low season there are more Tahiti airfare specials on offer than any other time of year. Make sure you read our Bora Bora weather page to understand the different seasons in Bora Bora and Tahiti, and take into account the time of year that is right for you to go!
The Bora Bora weather page will help you choose the best time to go to Bora Bora and Tahiti. Choosing the right time of year, to have the best weather for your Tahiti Vacation, is worth paying a one or two hundred dollars more. Its more important than buying the cheapest Tahiti airfare. This is the dream vacation you have been waiting your whole life for!
Cheapest travel to Tahiti

During the low season, which is Tahiti's summer, some of the airlines will offer discounts on their flights to Tahiti.
Rather than buying a low season airfare because it's cheaper, choose the best time to go to Tahiti and then book ahead. The closer the date you book the more you will pay. The best way to get the cheapest Tahiti airfare is to book your Tahiti and Bora Bora travel 6 months to a year ahead at least.
Also watch out for this! There are cheap Tahiti flight specials being offered out of the USA lately, that only allow you to stay 4 or 5 nights in Tahiti and her islands. The cheaper cost of these deals is not worth it, as you will not get enough time to venture out of Papeete to the 'must-see' islands of Moorea or Bora Bora.
Stop-over in Tahiti
Flying to the US, Europe, Japan, Australia or New Zealand?
Consider flying with a stop-over in Tahiti. This breaks up long flights over the Pacific Ocean. While you are flying past, you could stop for some island relaxation and hospitality. Give yourself at least a week stop-over, so you can visit 'must-see' islands like Moorea and Bora Bora.
Search the Site

Are you still looking for additional information? You can use the Google search box below to search the site.