Bora Bora Vacation Packages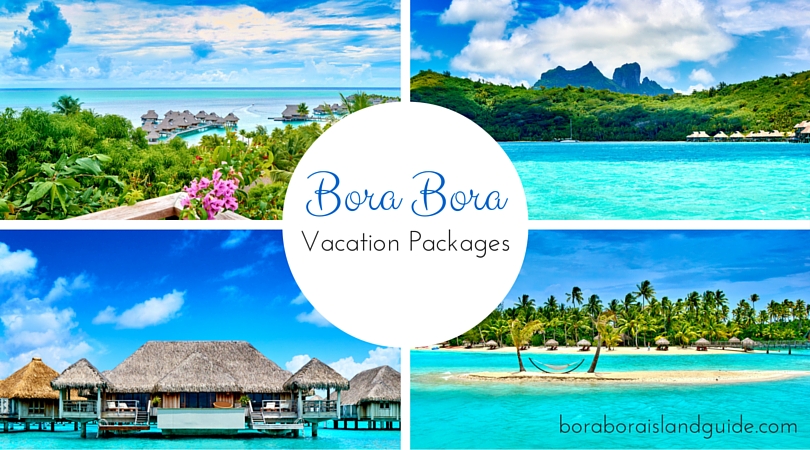 Looking for the best Bora Bora vacation packages? Unlike Hawaii or the Caribbean, Tahiti is not an all-inclusive vacation destination. So we'll help you design you own perfect Bora Bora vacation package.

What to look for in a Bora Bora vacation Package?

Make sure you book through a Tahiti travel specialist

Bora Bora is a vacation unlike any other! There are some places that you can easily book your own trip through the internet, but Tahiti is not a place that we recommend doing that! There is so much to consider around all the logistics and package options, that you will ensure you have a hiccup free journey if you book through someone who is in the know of Tahiti and her islands. The specialist service and guidance you will receive from a Tahiti travel agency like this one, is unlike anything you can organize yourself. And you will probably end up putting together a Bora Bora vacation package for less- as they have access to wholesale rates - and on the internet you don't!

Bonus nights in Bora Bora vacation packages

The best deals will often include bonus nights. Pay 2, stay 3 and Pay 5, stay 7 are specials  you can find when you organize your Tahiti vacation package. We find that the best way to get a deal is to book through a Tahiti specialist who is in the know of the best packages around.

Make sure it includes breakfast

The breakfast buffet at your hotel can set you back $70 per person before your day has even begun, so make sure it is included in your Bora Bora vacation package.

All inclusive meals?

There are reasons why we don't recommend including a full meal plan in your Bora Bora package (more on this here). But if you want to be able to indulge in meals three times a day (or even just twice a day), your Tahiti vacation specialist can include that in your Tahiti vacation package.

Include some excursions
Pre-booking your excursions into your vacation package is a good thing to do because:
It makes sure you don't miss out on your favorite excursions
You pay less for the excursion by booking it up front with the Tahiti specialist, than booking it with your hotel when you are in Bora Bora.

You make your package closer to an "all inclusive" package by bundling it all together.

Look for added bonuses

A free excursion are often thrown in - if you pay your deposit on time! So make sure you take advantage of offers like this when you book your vacation.

How to save money on your Bora Bora vacation?

We've been helping people (just like you) plan awesome Bora Bora vacations for over 5 years. And after listening to what thousands of visitors are eager to know, decided to put the most valuable information into a time-saving, easy-to-read e-book. 'How to make your dream Bora Bora Vacation reality' is a practical shortcut to savvy ways of both saving money and getting the most value for dollars spent. It also shares clever traveler insights on how to actually make a Bora Bora vacation affordable for those on a budget.
Home › Bora Bora Vacation Packages
Search the Site

Are you still looking for additional information? You can use the Google search box below to search the site.