Baby Beach Vacation tips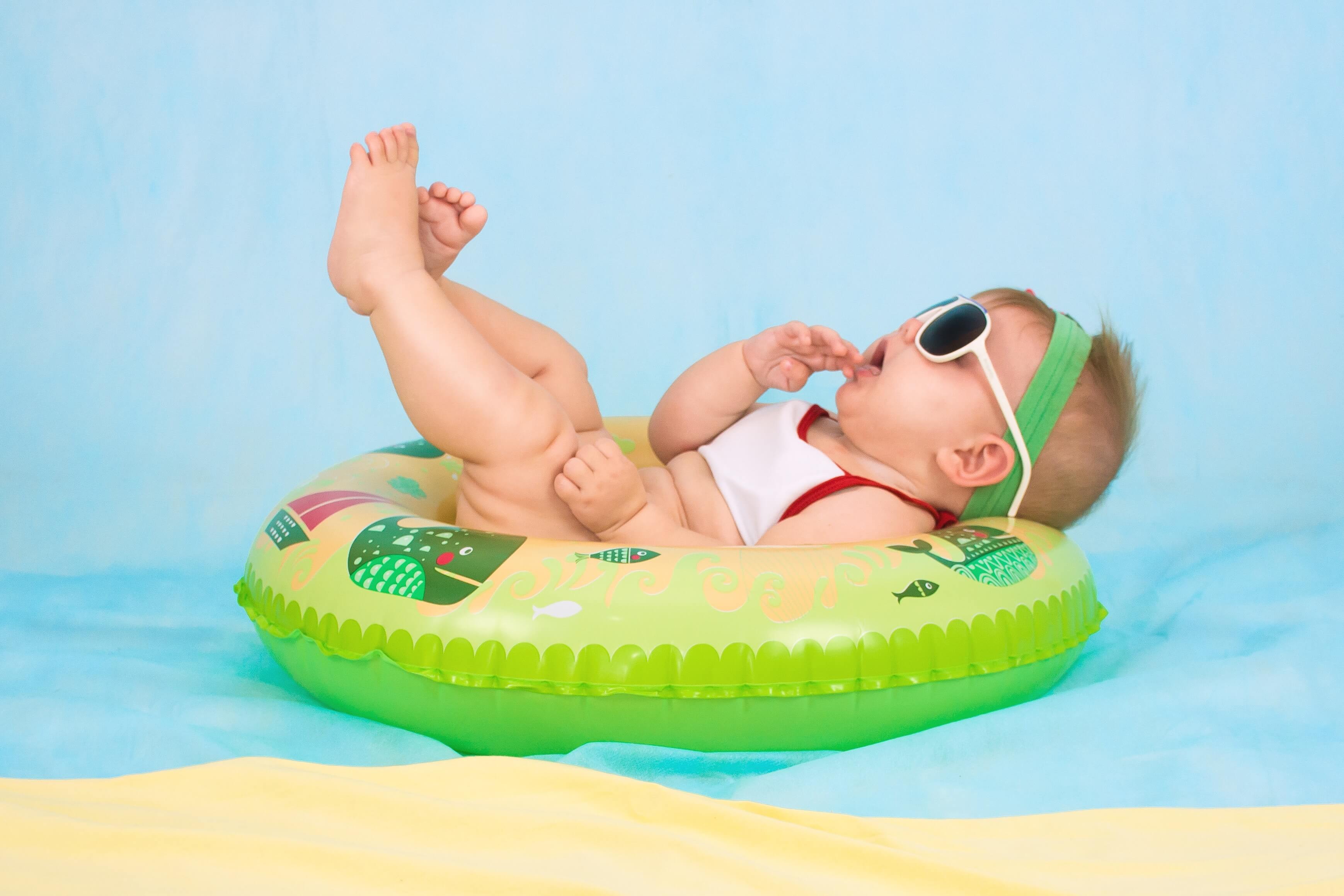 Photo by Valeria Zoncoll
Are you taking your first beach vacation with your baby or toddler? If you are traveling on an island vacation, as a young family, you will want to take some special items to help you have a fun and safe time. As you will be lazing by the pool and the beach, the following are essential items to bring for the best family beach vacation:
Baby water socks
These quick-dry water socks prevent scratches on little pattering feet so are perfect for a beach vacation. They are easy to put on and take off and come in fun designs so your little one will love them. Like at most volcanic islands, the sandy beaches around Bora Bora have pieces of coral and shells, so we recommend water shoes for kids and adults.

Reusable baby swim diaper
These waterproof swim diapers are suitable for babies from birth up to 3 years. They're as pretty as they are practical!

Rash Guard
Rash guards are useful for everyone on a tropical beach vacation but they're essential for the tender skin of young children. A rash vest provides much better sun protection than sunscreen alone. These cute rash guards make staying safe in the sun easy and stylish,

This awesome baby hat is entirely adjustable so you will always get the right fit. There's a pull tab at the back that you can tighten or loosen as baby's head grows. The generous, back flap protects the common sunburn areas: baby's neck and back. The front of the hat doesn't block the eyes - like a lot of baby hats do - so while wearing this hat baby can actually see! The fabric is comfortable and light-weight so baby won't be hot in this hat.
Go-Pod Beach Activity Center
This portable activity chair is perfect for using on vacation. You can use it at the beach, while you are eating, next to the pool or whenever you need to keep your little one entertained and sitting still. Simply clip toys on the loops and they can entertain themselves. There are also handy cup holders built in.

Pop & Sit Portable Booster
A booster seat contributes to a child feeling comfortable, safe, and included when in a new environment. This portable booster seat is easy to take with you wherever you go. You can set it up on the beach or attach it to a chair with the included chair straps.

Sand Free Mat
These beach mats are made from strong parachute nylon so they are large enough to fit the whole family but lightweight enough to be very compact.

Beach Baby Shelter
This beach baby shelter is simple to open and fold down. It's easy to pack and offers both sun and rain protection.

Baby Sunscreen
This mineral-based sunscreen, free of biologically harmful chemicals, is rated 1 by the Environmental Working Group and the first sunscreen to pass Wholefoods Premium Care Requirements. It contains a non-nano zinc oxide formulation, it's not oily and is easily applied to protect your precious little ones.
Sand Coaster Drink Cup Holder
These are a great invention! They keep sand off drinks and stop them from tipping over in the sand. The four legs mean they can also stand on grass.

Baby Float Sun Canopy
This baby pool float is perfect for family time in the pool or the lagoon. It takes less than 2 minutes to blow up and less than 5 minutes to put it all together. Deflating is also easy and it fits right back in the carry pouch. Your baby can either lay on ig or when they're bigger they can go inside the netting with leg holes. It's much safer than carrying baby in your arms in the pool and allows you to have some pool time as well.

Search the Site

Are you still looking for additional information? You can use the Google search box below to search the site.