Four Seasons Bora Bora Polynesian Dinner Show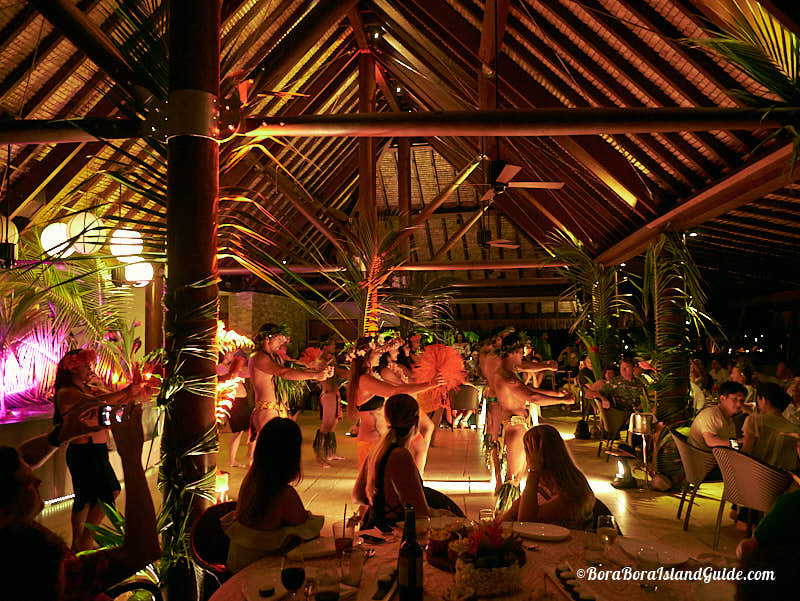 Four Seasons Bora Bora Polynesian dinner is the most entertaining event of the week. Guests feast in a warm family atmosphere experiencing colorful dance and a mesmerizing fire show!

The Four Seasons Bora Bora Polynesian dinner night creates a traditional family vibe by having vacationers share tables to participate in a generous banquet. It's also a visual feast! There's a huge variety of uncountable exotic dishes to pick from, with plentiful choices to please everyone's preferences; and wine flows freely into your empty glass.

When the weather is favorable, the Polynesian dinner show is held on nature's grand stage, at beautiful Otemano Beach, alongside the inner lagoon. The night really takes off when the Polynesian performers play music and sing, while a lively Bora Bora traditional dance team – dressed in ornate costumes – tells stories through lively dancing.

Next each of the dance team members invites a person from the audience to learn a few Polynesian dance sequences. We were amazed at how the festive mood liberates diners to throw of inhibitions and partner a performer in hip shaking traditional moves – while the crowd claps and cheers.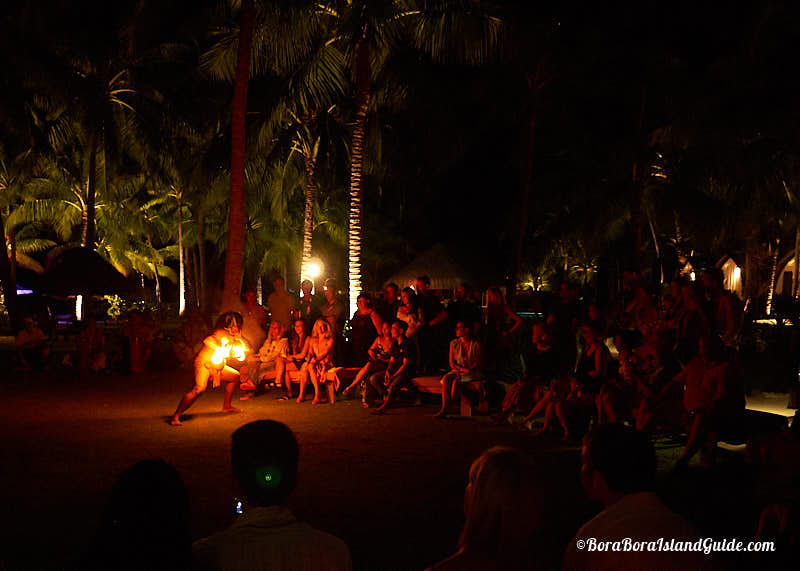 To complete the evening, a group of daring fire-dancers show off their spectacular art. I could feel the heat just sitting nearby!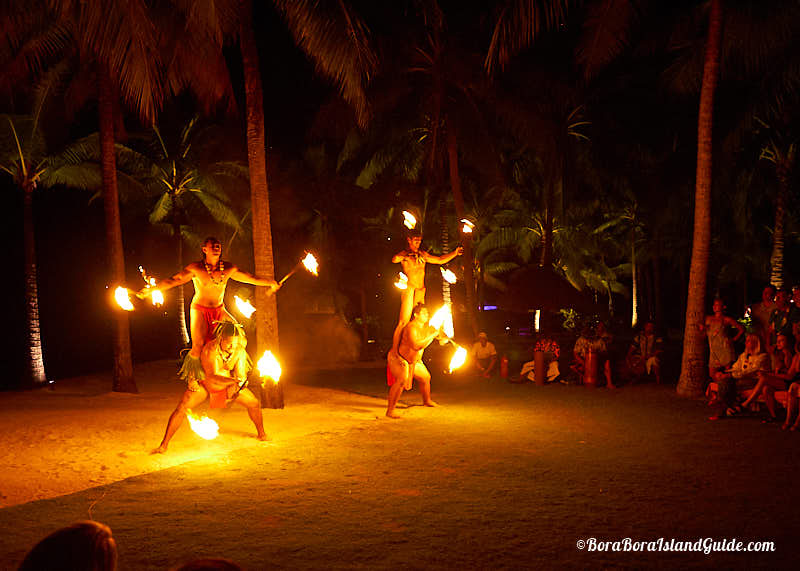 Be prepared to get involved in the Four Seasons Bora Bora Polynesian dinner show!

We noted that guests at the Four Seasons Bora Bora dinner show have more fun than those any other resort's Polynesian night. There's something about the way the performers include guest participation! Here they include the guests in the stories in an entertaining and freeing way! An air of friendliness makes it feel like being part of an exclusive club.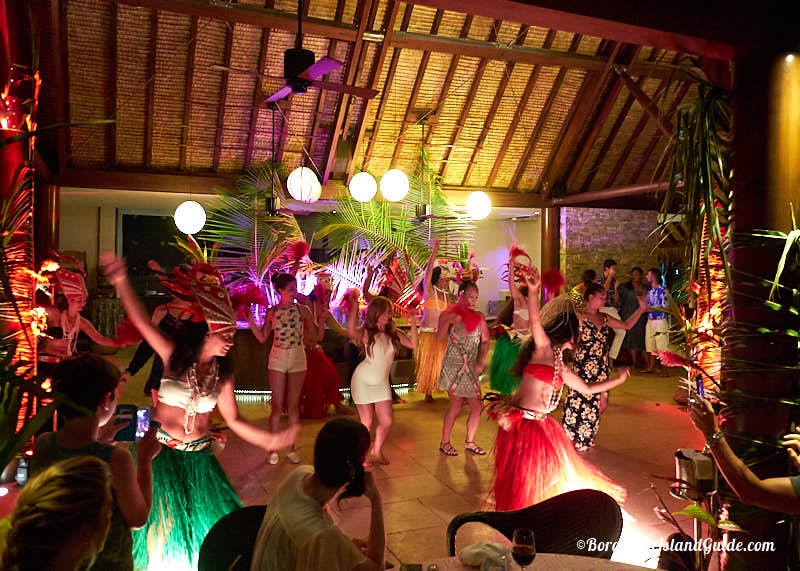 Don't make your decision about whether to pay the price of the Four Seasons Bora Bora Polynesian dinner by thinking "I can't eat that much worth of food". Having such a large selection of exotic dishes to sample is a unique delight. Plus the Four Seasons Bora Bora dinner show is a cultural experience you'll remember the rest of your life.

As this "not to be missed event" is only on weekly (currently it's Monday night) if you're intending to stay less than seven nights, we recommend you choose to be there and engage in the extraordinary entertainment on the Four Seasons Bora Bora Polynesian dinner show.

Search the Site

Are you still looking for additional information? You can use the Google search box below to search the site.