A Bora Bora Proposal over a St Regis Private Dinner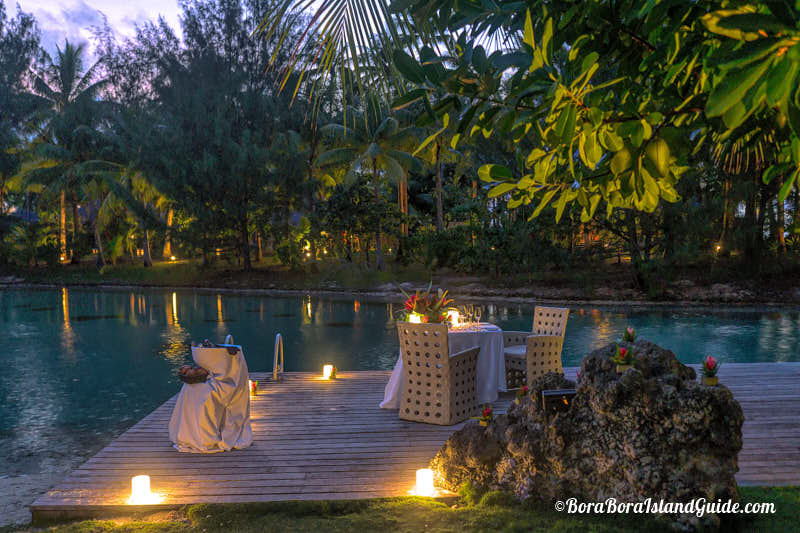 During our most recent stay at the St Regis Bora Bora, my boyfriend planned the most romantic moment of our lives. On our last night of a 5 night stay, we enjoyed a private dining experience next to the lagoonarium. We had the area all to ourselves, with our own personal waiter.

We were able to choose the location of our private dinner, with the main beach and the spa beach being the most popular locations. We opted for the spa beach as it is more private and has what we consider a more dramatic view.

Over a 3 course meal (which we had pre-selected) with champagne and sparkling water, we dined as the sun disappeared behind Mt Otemanu. As the light disappeared the candles and flame torches took over the mood lighting.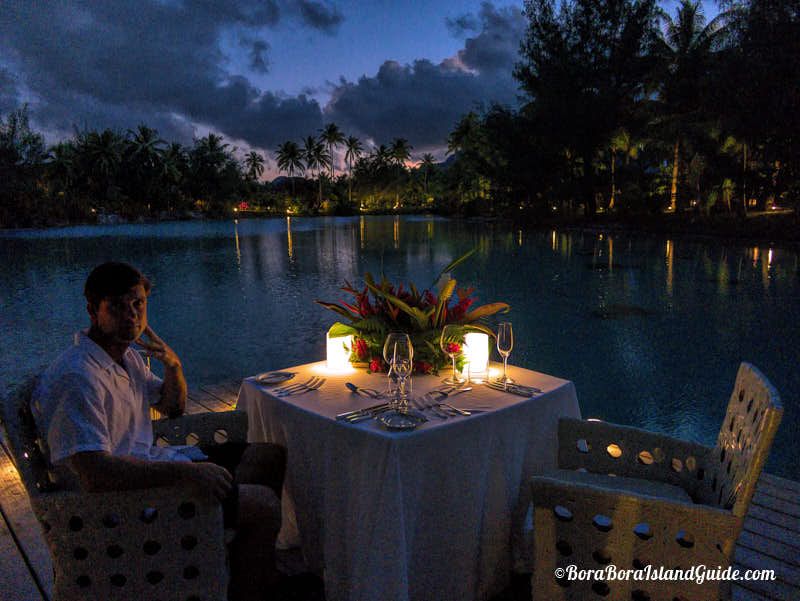 After days of taking to the lagoon on activities, this was a perfect opportunity to slow down, and have some romance. If you are lucky enough to have a overwater bungalow with a Mt Otemau view, this would also be a perfect location for a private St Regis dinner.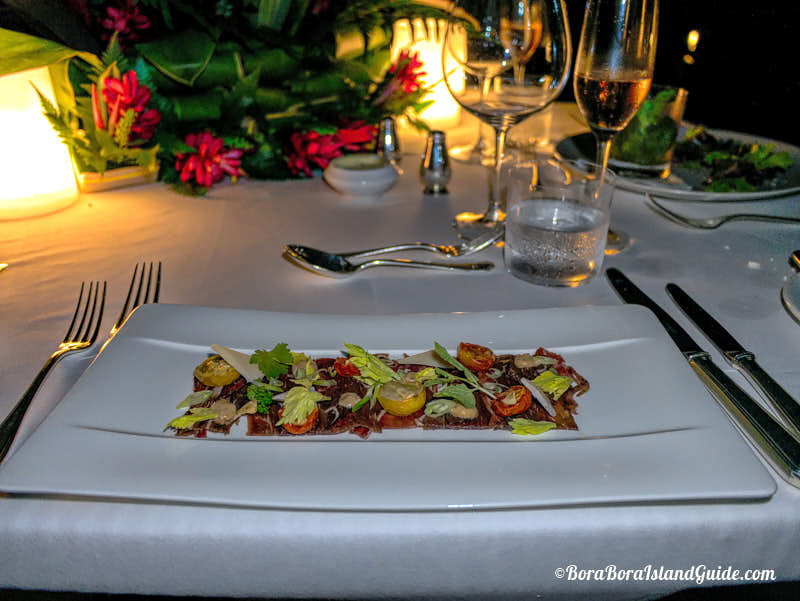 The menu which we had selected our 3 courses from had something for everyone. We opted for mostly seafood and Polynesian options, but if seafood is not your thing, there are also French and Italian influenced cuisine. We both selected different options for each course, so that we would have the opportunity to share and try different tastes.

We were both impressed with the quality of our meals, which were whisked to us from the kitchen via a golf cart set up for meal delivery. We both agreed that it was our best dining experience at the St Regis.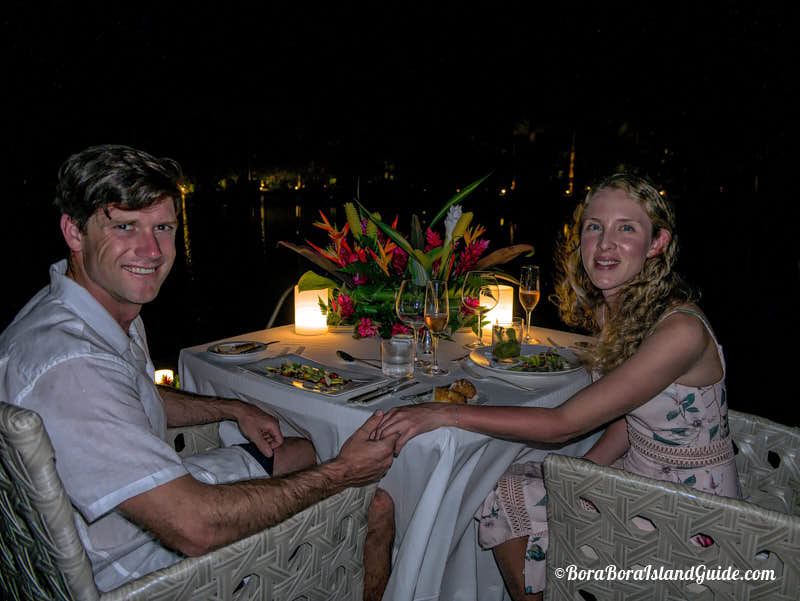 A Surprise Proposal!
During our meal Tommy was quieter than normal, and conversation was not flowing as freely as the champagne. I should have cottoned on to what was going on sooner, as really it was that he was exceptionally nervous. After dessert was served, Tommy looked over to me and told me that he had decided that it was time that he looked after me more, and that there were 3 reasons why we thought we should get married.

He knew that there was no better time to ask the woman that he loved to marry him, than in Bora Bora. When we returned to our bungalow we had the lovely surprise of our bed decorated with tropical flowers - a touch that the Butler had organized after finding out that Tom was proposing that evening.

Search the Site

Are you still looking for additional information? You can use the Google search box below to search the site.