Tahiti Charter Sailing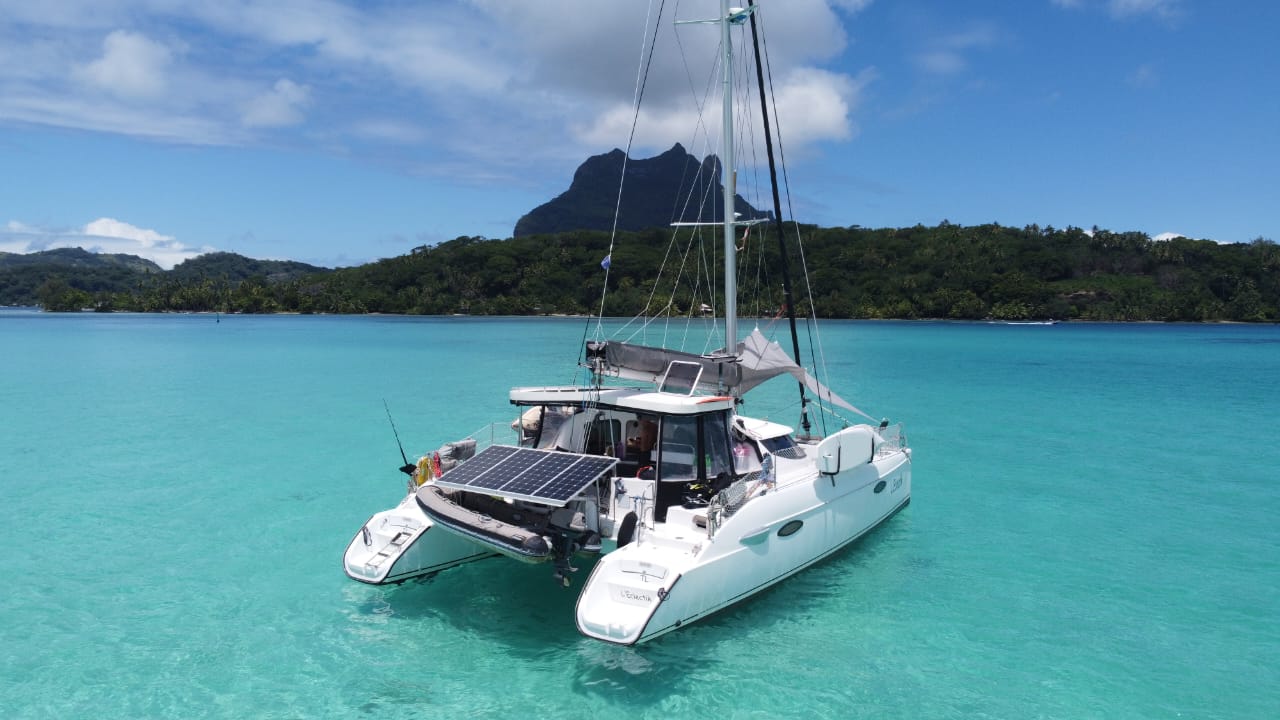 Tahiti Charter sailing offers a thrilling Tahiti sailing vacation for those seeking adventure beyond an over-water bungalow stay. With Tahiti Charter you join a traveling yacht with experienced crew, who are sailing through the islands of Tahiti.  
If you have ever dreamed of escaping on a yacht to a tropical island, then a voyage with Tahiti Charters will bring your fantasy to life. Reading the book "All the colors of Polynesia" aroused my desire to see every color of blue for myself. But while many of us dream about sailing the islands of Tahiti, few of us have the skills, let alone the boat, to do it!  
By sailing with Tahiti Charter everything is provided to magically turn your dream vacation into reality. There's a wide choice of boats ranging from luxury sailboats to classic catamaran sailing. Tahiti Charter will help connect you to the perfect boat and crew, plus plan the best itinerary for your time or budget. You can experience the thrill of crossing from island to island or sail majestically around Bora Bora on a 5-day itinerary.  
Tahiti Charter Sailing is an all inclusive Tahiti Vacation 
The advantage of using a Tahiti Charter sailing yacht or catamaran is that you are boarding a boat with an "owner" captain, so you are joining the crew, with little to do except revel in awesome beauty! Many of the vessels available from Tahiti Charter are crewed by extraordinary families or couples sailing around the world who have interesting tales to tell. Each owner captain has already sailed across two oceans before settling in Tahiti, whether permanently or for an extended vacation. They will share with you the beauty of the islands, their way of life and the knowledge that comes from sailing these waters.  
What differentiates a Tahiti Charter sailing from an alternative Tahiti charter cruise is that you are joining a lifestyle. Your host will prepare three fresh meals a day, serve nonalcoholic drinks (passengers must supply the alternative) and, depending on your itinerary, take you on a variety of fascinating adventures - snorkeling in coral gardens, hiking, visiting pearl or vanilla farms or stopping at a local distillery. Your host will share sailing stories, the local history, and the Polynesian way of life. Your captain may surprise you by also being a musician, fire dancer, executive Chef, or engineer!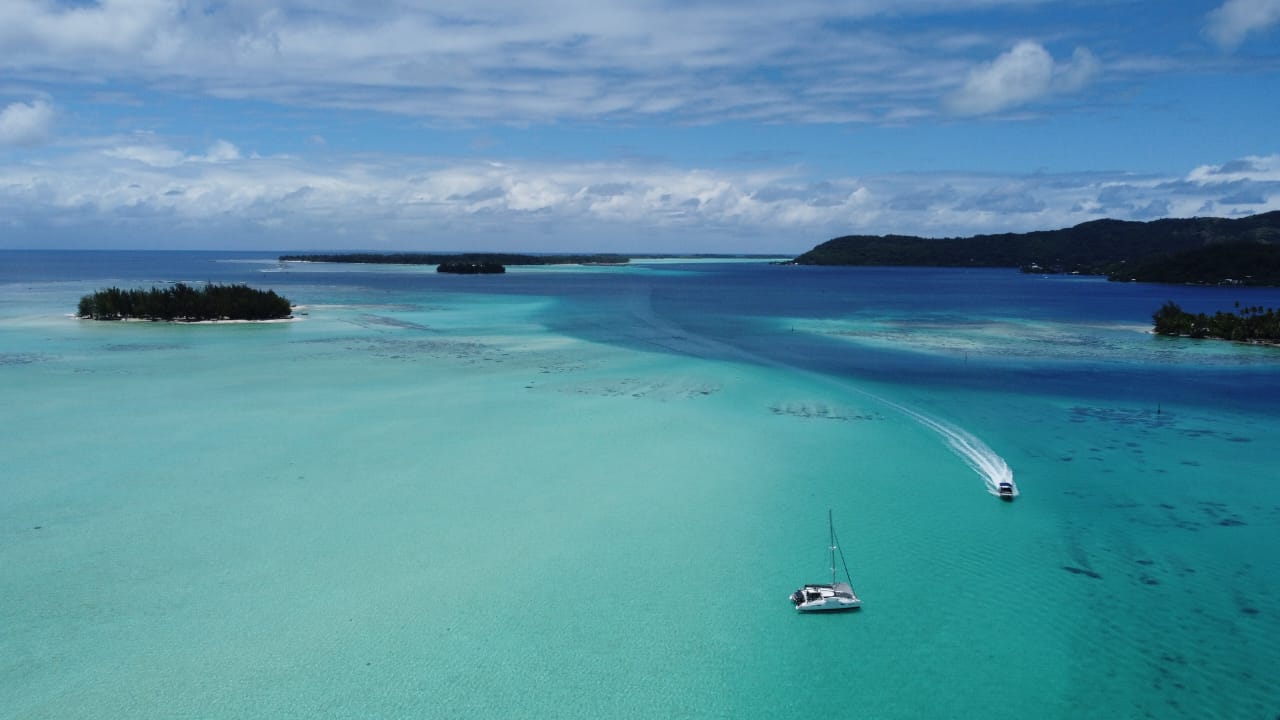 In April 2023, the Bora Bora Island Guide team will be climbing aboard a 44ft Catamaran with captain Mario (from Brazil), Michelle (from Australia) and their three children. They will host us on an 8-day sailing Tahiti charter trip between the islands of Raiatea, Taha'a and Bora Bora. We are especially anticipating the joy of exploring these beautiful Tahiti islands to discover the hidden gems that are only accessible by boat.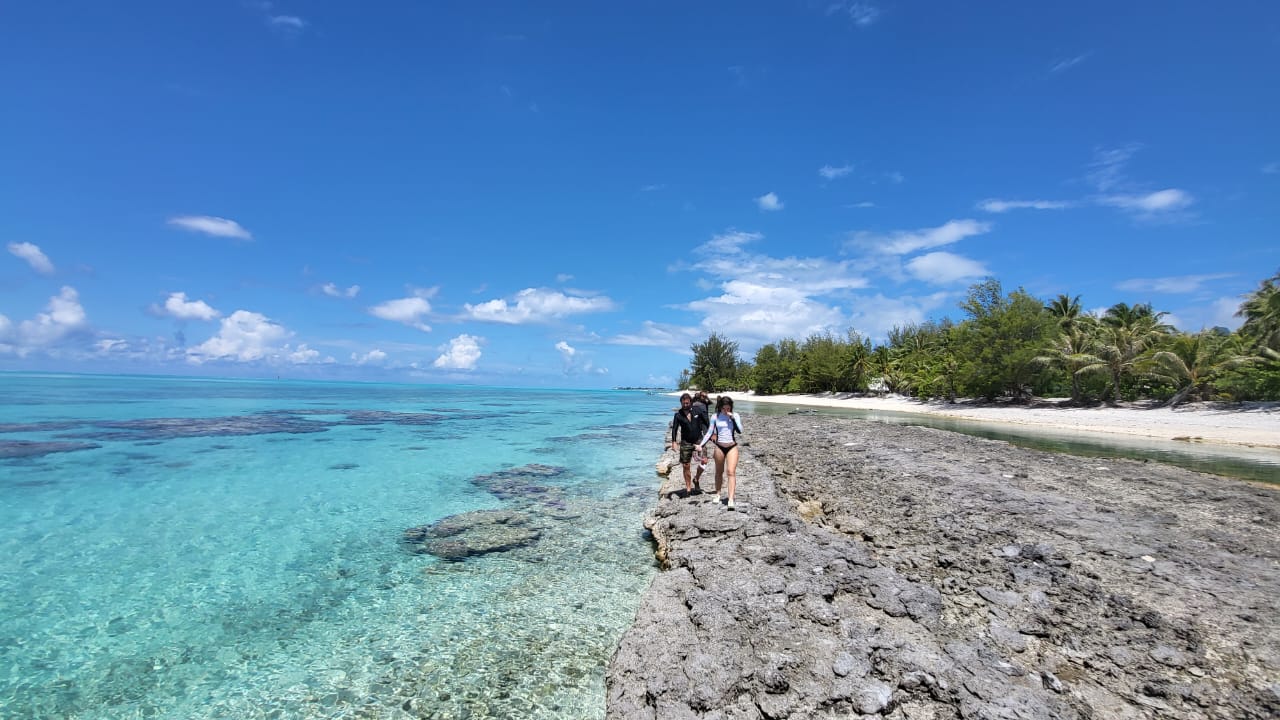 Could this be the best way to see Bora Bora? Let's go and find out! You can join us on our Tahiti Charter sailing by joining us on Facebook, or by subscribing to our Bora Bora updates. If a Tahiti Charter sailing sounds like your perfect all inclusive Tahiti vacation, you can complete the form below to contact Tahiti Charter. 
Images courtesy of Tahiti Charter
Search the Site

Are you still looking for additional information? You can use the Google search box below to search the site.