Best time to go to Bora Bora for activities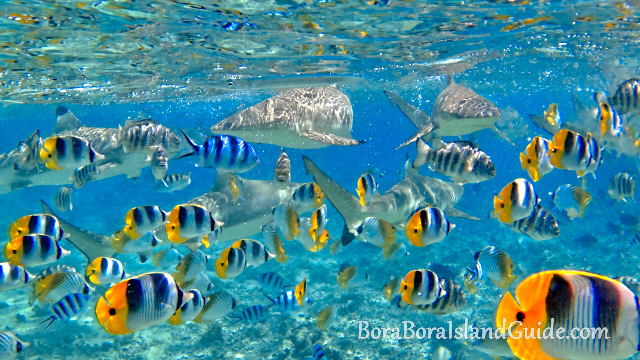 Here's the best time to go to Bora Bora for snorkeling, scuba diving, surfing, sailing, fishing, hiking, whale watching, canoe racing and photography.
Snorkeling
The best time to go to Bora Bora for snorkeling in water temperatures of 80 F and above is from October to June. And if you look at the weather chart you'll see that pleasant temperatures for swimming all year round help to make Bora Bora the world's number one island. But note that there is less visibility for snorkeling after heavy rain, which is more likely during the wet season.
Scuba diving

Will diving be an important part of your vacation? Bora Bora has a variety of awesome dive sites and the calm Bora Bora lagoon is the perfect place for first dives. The best time to go to Bora Bora for diving is during the dry season when you'll usually have the best under water visibility.
Surfing
If you want to surf the huge rollers, plan to vacation in Bora Bora from January to March and stop off on your way through Tahiti. August has big waves too. You could time your travel to check out the Billabong Tahiti Pro Surfing Competition at Teahupoo which is held yearly in August.
Sailing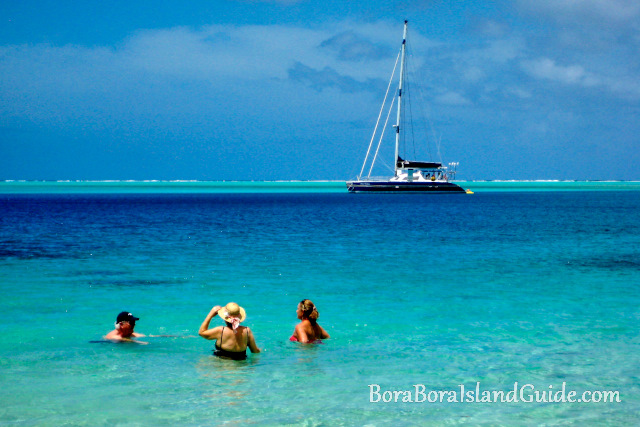 Are you dreaming of chartering a yacht to sail around the Tahitian islands? The refreshing trade winds blow most of the year, but they're ideal from May to September.
If you'd like to participate in a sailing race, the best time to go to Bora Bora is in May. The Tahiti Pearl Regatta, an international yachting event, is usually held in May. The race takes place in the Leeward Islands. It goes from Raiatea to Taha'a and then on to Bora Bora. At the end of each leg there are trophies given for each category, and the day ends with a Polynesian dinner and dance show. This exciting event includes diving and snorkeling, outrigger canoes and Hobie Cats, and even some Polynesian games. Most competitors fly to Tahiti and charter yachts in Raiatea. Contact Pierre Dinard. Tel.(689)79.54.44 or Email tpr@mail.pf
Search the Site

Are you still looking for additional information? You can use the Google search box below to search the site.