Bora Bora Snorkeling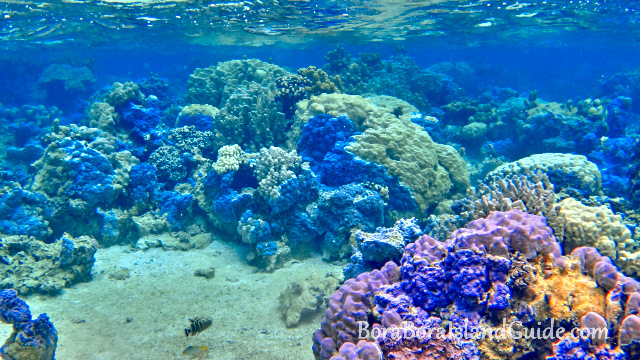 The coral south of Matira Beach is the most colorful I've ever seen!
Here are the best Bora Bora snorkeling spots you will want to visit on your Bora Bora vacation. These snorkeling locations are accessible on your own. For snorkeling in Bora Bora in the other beautiful coral garden locations you will need to take a snorkeling lagoon excursion.
Bora Bora Snorkeling from Matira Beach
The white sand of dreamy Matira beach slopes gently into a shallow, sandy-bottomed lagoon. As it's on the Circle Island Road you can easily get there without a boat.
Some Bora Bora tours operate out of Matira beach and pick people up from their hotel to leave for lagoon tours. There are two great Bora Bora snorkeling spots from Matira Beach.
The first area for some of the best snorkeling off Matira Beach is at the northern point. Walk around to the old Hotel Bora Bora and then swim around the reef faces below the underwater bungalows of the Hotel Bora Bora (which is currently closed ).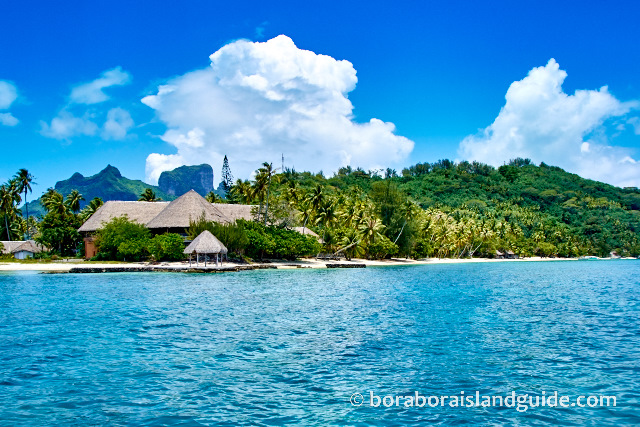 Walk to the end of Matira Beach until you see the old Bora Bora Hotel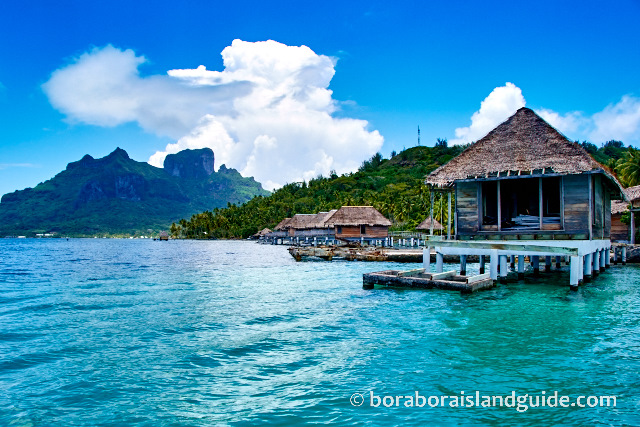 Then snorkel under the over water bungalows to see some mature coral heads
Snorkeling in the Bora Bora 'Aquarium'
Some of the best snorkeling in Bora Bora is found in an area aptly known by the locals as the 'Aquarium'. It is a stunning pastel coral garden off the southern end of Motu Pitiaau and Motu Piti Uuuta (which may be called the Sofitel Motu on your map.) You can only get there by boat. So if you hire a boat definitely include a Coral Garden stop.
The water at the Aquarium is so clear you can't wait to jump in!
Drive to the area south of the Sofitel Motu. Look for one of the buoys that are floating there and tie up the boat. Leisurely explore to discover the many types of neon patterned fish gliding amongst the coral. You may see butterfly fish, parrot fish, puffer fish, Picasso trigger fish, snapper, tang, goat fish, grouper, trumpet fish, zebra unicorn fish, wrasse or Japanese moray eels while snorkeling in Bora Bora. Take (mental) photographs of an under-water world that seems straight out of a Disney movie.
Search the Site

Are you still looking for additional information? You can use the Google search box below to search the site.