Winter in Bora Bora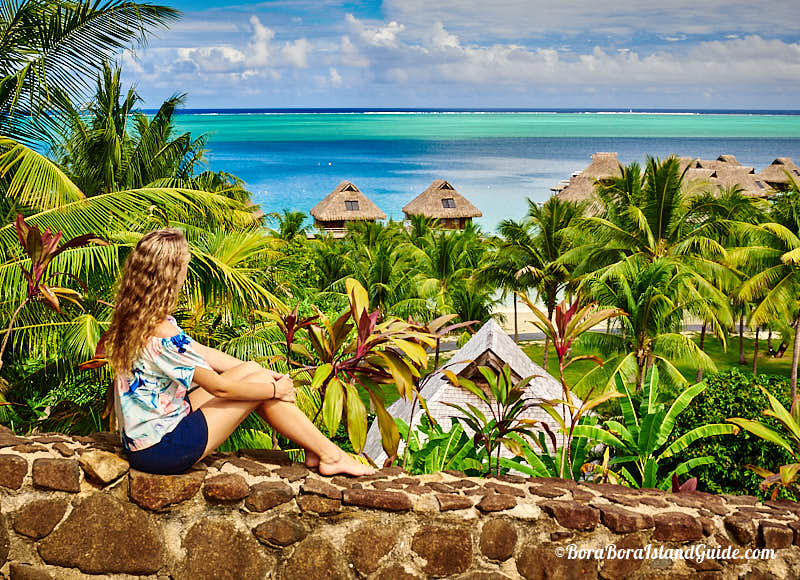 Most winter days are sunny and clear
Winter in Bora Bora may be at the opposite time of year to yours. As French Polynesia is located in the southern hemisphere, winter is in June, July and August. These months are cooler and less humid than other months. For people who don't like heat or humidity, this may be the best time to visit Bora Bora.
The trade winds blow during winter in French Polynesia, which helps keep the temperature down. So pack a wind-proof jacket if you are visiting Bora Bora during winter months. Wind can make the lagoon water a bit more choppy and the current in the lagoon can be stronger.
It is true that there is more rain over the summer months in Bora Bora, but this is the tropics, so it rains all year round, even in winter. Luckily even when it is cloudy or raining the lagoon is still a brilliant blue.
During winter in Bora Bora, the lagoon temperature is a few degrees lower. If you are coming from a cooler climate you will like the water temperate, but if you are from a hot climate you might find it a little cool.
The tropics are cooler in winter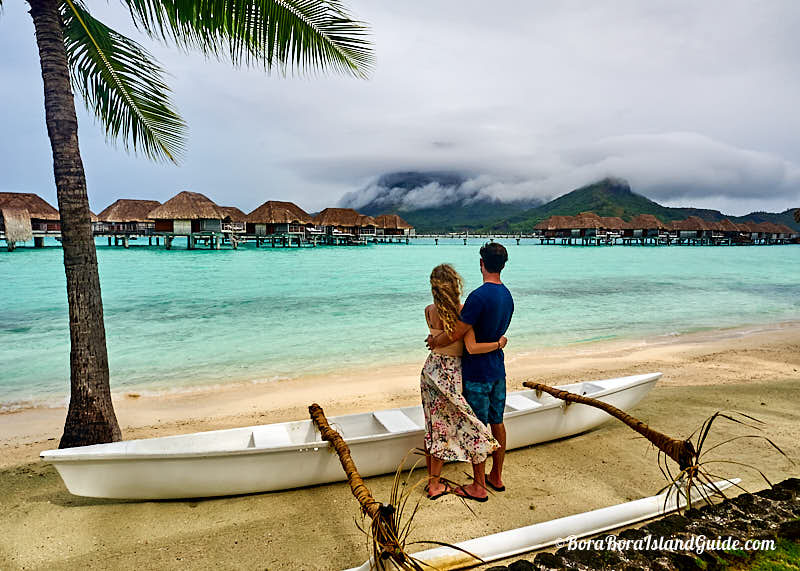 Clouds and rain usually pass quickly in winter
If you are visiting Tahiti during winter and you are quick to notice the cold, you will want to have a couple of jackets or cardigans with you. On cloudy/rainy days and in the evening if can be necessary to put an extra layer on. If you visit a restaurant with air conditioning you will be glad to have some warmth. This is not to say it is cold over winter in Bora Bora, the days are still t-shirt and shorts weather, and if the wind stays low the days as well as nights can be lovely and warm.
Winter in Bora Bora is peak season
June, July and August are peak season in Bora Bora with more tourists visiting and accommodation rates higher. So if you would prefer to visit Bora Bora when the weather and the lagoon is warmer you can save money by visiting in off-peak or shoulder season in Bora Bora.
Winter is festival time in Tahiti
During the month of July the biggest cultural celebration of the year is held in Bora Bora. So if you travel during this month you will enjoy the big excitement of the Heiva festival. Find out more about the events in Bora Bora here.
Have the best of Bora Bora
Having the kind of Bora Bora weather you prefer will add many extra pleasures to your vacation. In 'Best of Bora Bora' we reveal exactly how the weather affects a Bora Bora vacation and why winter in Bora Bora is not our favorite season. Sign up for our newsletter to be notified when it's released.

Get a vacation quote
Winter time in Bora Bora is peak season. So if you want to vacation during this time we recommend that you book as far ahead as possible - preferably a year before - to ensure you get the accommodation and flights of your choice.
Ready to book? Get a vacation quote from our Tahiti specialists.
Search the Site

Are you still looking for additional information? You can use the Google search box below to search the site.