Bora Vacations Cheap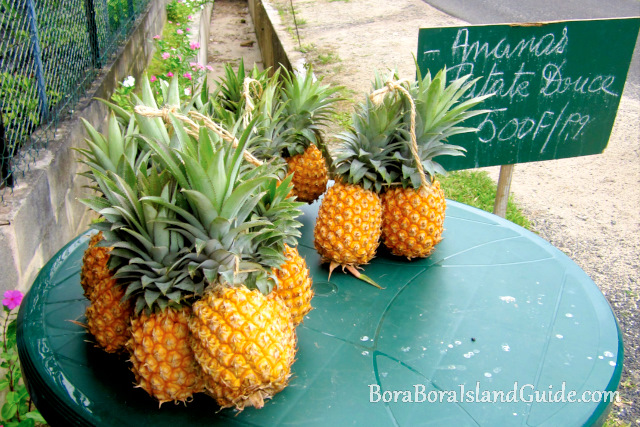 The cheapest food on Bora Bora is also the freshest!
Looking for ways to do Bora Bora vacations cheap? It is possible to have a cheap Tahiti vacation, and we will tell you how!

Stay in a Pension
Pensions are small, family run guest houses. They offer a cheap Tahiti vacation as their rates are much lower than any of the international resorts on the island. You also get to experience traditional Polynesian hospitality, and learn about the island from your local host. Pension accommodation starts around $100 a night. See a list of all the pensions on Bora Bora.

Buy Food from Markets and Roadside Stalls

There are 3 markets on the island. You can buy food, supplies and alcohol for a fraction of the price of what it would cost at the hotels. Chin Lee's, the market where the locals shop, in the center of Vaitape, have great priced, tasty cooked meals to take away. Buying alcohol from the markets will save you $$ that can be put towards other essentials. Like excursions!
The cheapest food to be found is the fresh produce that enterprising locals set up on little tables alongside the Circle Island Road. Stopping at these is also a chance to meet friendly, gentle islanders. Sometimes stalls are unattended and you leave cash in the jar.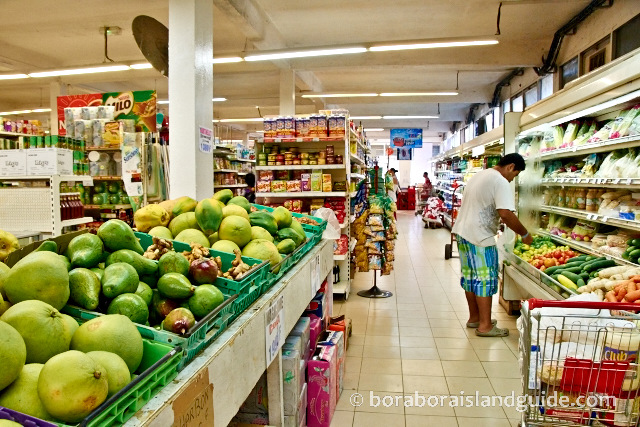 Chin Lee's market in Vaitape has a good selection of food.
Eat at Roulette's and Cafés

Eat as the locals do! For an authentic cheap Tahitian dining experience, eat at the small roadside 'snacks' and roulettes on the side of the road. They offer tasty, inexpensive meals. You can find  Roulette Matira opposite famous Matira beach, and offers meals from $10. Choose from these budget priced cafés around the island that will help you keep your Bora Bora vacation cheap.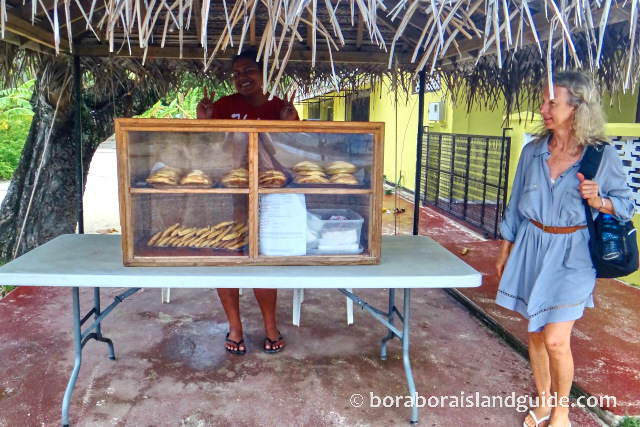 Fresh made pastries in a road side stall.
Book Group Tours and Excursions

There is much fun to be had around the lagoon, and the price of these activities doesn't have to prevent you from enjoying Bora Bora vacations cheap.
Group excursion rates are reasonable, allowing you to snorkel with the fish, walk on a motu beach and meet the local rays. From $60 you can go on a half day excursion with a small group.

Hire a Bicycle

Jet ski's and boats are expensive. Bicycles aren't. And the only paved road circles the coastline offers rewarding views. It is flat and has only one steep incline. So hire a bike (or selection a Bora Bora pension that offers complimentary bikes) and tour the island at your own pace. You can use it to get to the markets, stop at roadside stalls, or get to the beach if you're not staying on one. A bike will save you looking for and paying for a taxi. It is safe as there are very few cars.

Relax Amongst Nature

So you are in Paradise...who said you have to do anything? Lay on the beach. Read a book in your pension's garden. Stroll down the Circle Island Road and take in the scenery. Just enjoy being in this magic environment. The main appeal of the most beautiful island in the world is all around you. Once you are there, you can relax in it's mesmerizing sensurround without having to do anything except enjoy the company you are with.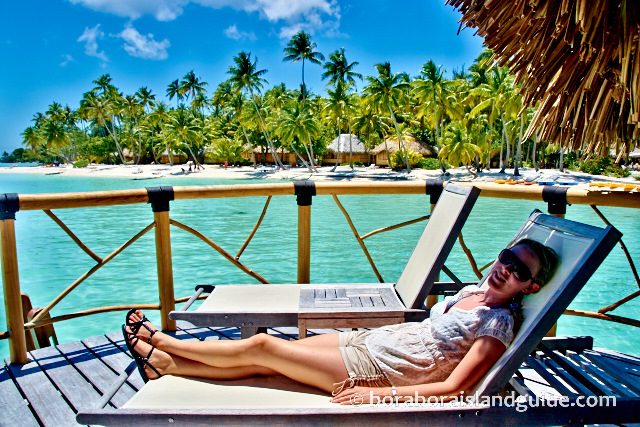 More Ideas on Doing Bora Bora Vacations Cheap?

Search the Site

Are you still looking for additional information? You can use the Google search box below to search the site.