Bora Bora Wet Weather Activities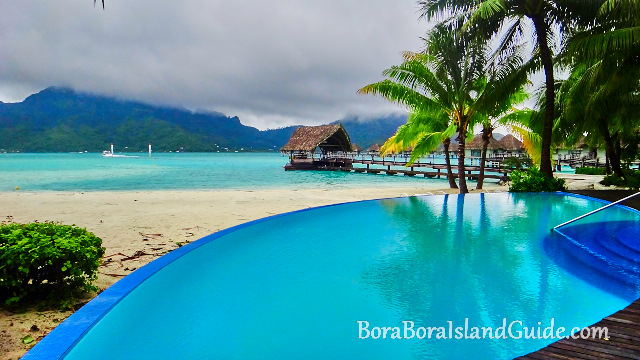 Raining in Paradise? Here are 7 ideas for Bora Bora wet weather activities.

1.  Go to Vaitape and browse around the arts and craft market at the dock. Browse through Bora Bora Home where you'll find artistic, hand painted throw-overs and unique glass ware, made in Bora Bora. Look at the books on Tahiti in Maison de la Presse. If you're not staying at the Intercontinental Thalasso, marvel at Tahia's exquisite made-in-paradise pearls. We also admire the eye-catching, quality Bora Bora T-shirts created by Bora Bora Spirit. Drop in for a coffee and French pastry at Aloe Cafe.

2.  Let a game entertain and connect you. Buy a pack of 'Phase 10' before you leave home and take a deck of cards with you to play 'Shithead'. Sometimes the simplest things (that you don't make time for at home) are most fun
3.  Make appointments at your resort's spa. The exotic Bora Bora spas set in nature are heavenly. If there's no spa where you're staying, find out what's great about the Intercontinental Thalasso Spa which welcomes visitors.
4.  Call your excursion provider (who has nothing to do in the wet) and invite him to coffee or lunch. Ask him to suggest his favorite place and grab the opportunity to get the lowdown on life in Bora Bora. You'll have a very interesting time.
5.  Arrange (through your concierge) to lunch at another luxury Bora Bora resort's restaurant. Each Bora Bora resort is quite different. It's a chance to look around. The Bora Bora Hilton Nui (tucked away on an exotic volcanic motu but easy to get to) and the St Regis are very friendly to outside guests. They have an island owner).
6.  Hang out for drinks and/or lunch in the friendly atmosphere at the Bora Bora Yacht Club where you'll meet a variety of locals and visitors from all over the world.
7.  Borrow a DVD from reception and curl up in the privacy of your romantic Polynesian bungalow. We usually don't get to have enough time to appreciate our sanctuary as we're such do-ers on our Tahiti vacations.
Whatever time of year you're going, do check the page on what to take to Bora Bora. Make the most of your Bora Bora vacation. Pack what you need to enjoy Bora Bora wet weather activities if nature gives you a shower.
Search the Site

Are you still looking for additional information? You can use the Google search box below to search the site.