What To Pack For Bora Bora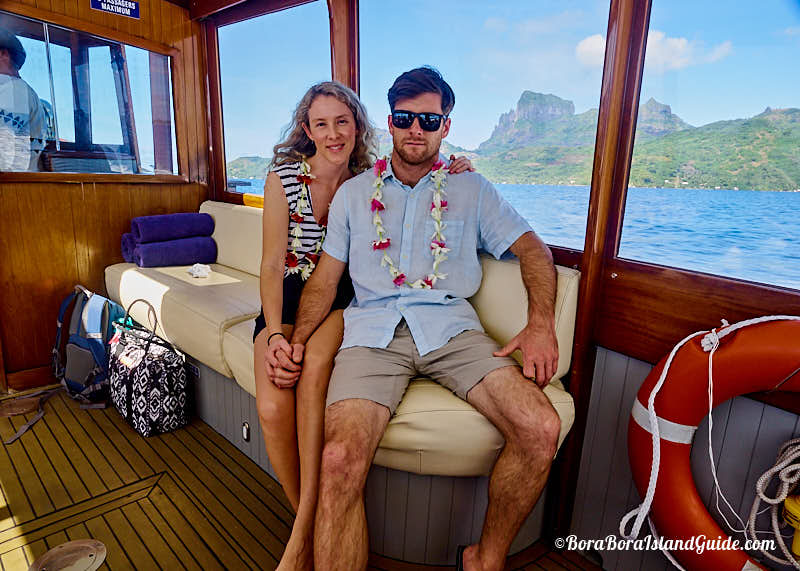 This list of Bora Bora essentials makes it easy to know what to pack for Bora Bora.
It includes specific items that are great to have and are usually necessary for making the most of your Bora Bora vacation.
Great Tahiti vacation packing must reflect that you will be far from stores (as you know them) and getting around often requires a boat ride! Plus Air Tahiti has strict baggage allowance for inter-island flights.
If you are traveling on an island vacation, as a young family, you will want to take some special items to help you have a fun and safe time. Find out baby beach vacation essentials here.
What to pack for Bora Bora:
swimsuits - three or four or more!
'throw over' sun shirt/s to prevent sunburn
light weight clothing - sun dresses, t-shirts, shorts
lightweight waterproof/windproof jacket
rash vest and board shorts
sun hat that can scrunch up in your bag, get wet, and won't blow off in wind
flip flops and comfy sandals
reef shoes
snorkel and fins - most excursions and hotels don't provide fins but some hotels, like St Regis, provide fins
walking shoes- ONLY if you plan on Bora Bora hiking
waterproof sunscreen
insect repellant
underwater camera - a must if you intend snorkeling
SLR camera - if you want best pics of Bora Bora beaches, Mt Otemanu and other stunning scenery
international power adapter
large supply of SD cards - you're going to the most beautiful island in the world!
day bag - for excursions or laying around the beach
some nice things to change into for evening - not formal wear, just smart casual
a special pair of sandals or shoes for evening
What not to bring to Bora Bora:
A sarong. Look out for one of the colorful, local pareos the Bora Bora mammas paint.

Fine jewelry. You'll be in and around the beach and lagoon for much of your Bora Bora vacation. If you're a jewelry lover you'll fall in love with the gorgeous 

Tahitian black pearl jewelry

 created from nature's lagoon treasures.

Heels and dress shoes. Even at the most glamorous 

Bora Bora resorts

 you'll be walking on sand and wooden walkways with gaps. Leave your stilettos at home or you'll be leaving heels in Bora Bora.
Now you know what to pack for Bora Bora you can get started. When you are done, weigh your bags. Luggage allowance for Air Tahiti inter-island flights is 20 kg/45 lb per person and strictly enforced (due to plane size). Divers may have 5kg extra. Carry on hand luggage is 3 kg/6.6lb. See more absolutely 'must know' info about flying to Bora Bora to ensure smooth Bora Bora travel.

Want to know more about what to pack for Bora Bora?

For more detail on Tahiti vacation packing, including valuable tips on what to pack for Bora Bora summer or winter vacations, see the popular what to take to Bora Bora page. If you are bringing your toddler or baby with you on your beach vacation, find out the essential items to bring with you!

Search the Site

Are you still looking for additional information? You can use the Google search box below to search the site.