Free things To Do At Your Bora Bora Resort Resort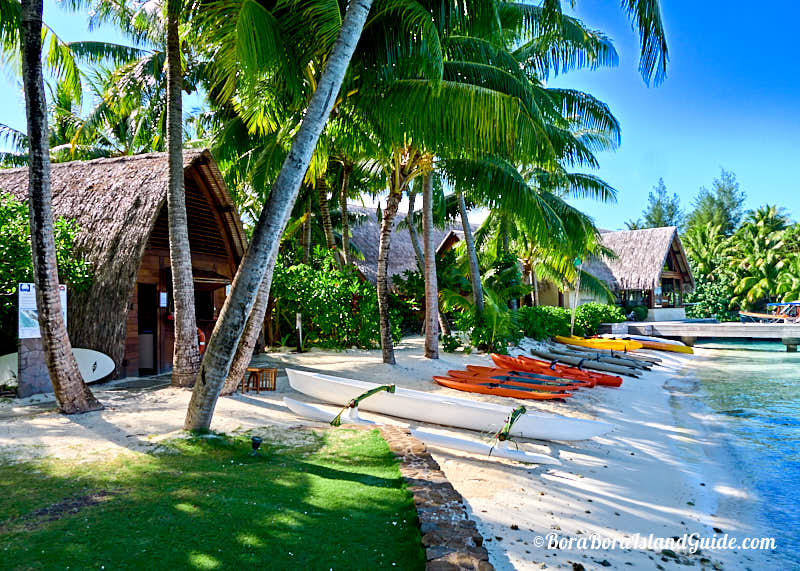 Most of the Bora Bora resorts offer a wide range of free activities, usually including the following:

Kayaking and Outrigger Canoes – Go for a paddle off of your resort's beach around the calm lagoon.

Snorkeling – Bring your own snorkeling gear or use the complimentary gear provided at the resorts. Some resorts even have snorkel excursions with a marine biologist who points out marine life on a guided tour.
Paddle Board – These little water craft have become popular and the Bora Bora resorts have been quick to have paddle boards available for guests to use.
Hobbie Cat Cruises – Look out for the colorful sails of the hobbie cats gliding around the lagoon. Most resorts have them and take guests for complimentary rides with a sailor.
Work Out – Have the best view and the purest Pacific Ocean air to breath while you work out in paradise at your resort's gym.
Cultural Activities – These give insights into local life and are always high on our list of free things to do. In Bora Bora many of the resorts offer a different daily activity such as a demonstration on how to tie your pareo or weave a traditional basket. We suggest that on your first day you make a note of the ones you want to join in with, so that you don't miss out.
Free Activities Unique to Specific Bora Bora Hotels
Intercontinental Thalasso - Swim with the Rays 

At the Intercontinental Thalasso a beach boy attracts the sting rays by feeding them each day.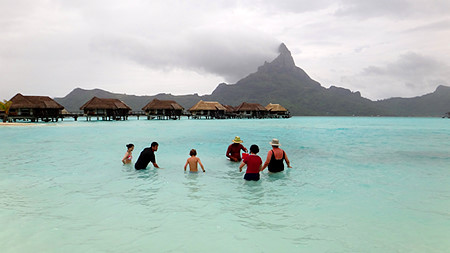 Le Meridien – Visit the Turtle Sanctuary
Le Meridien Bora Bora guests are lucky enough to have a large inner lagoon full of tropical fish and turtles on site! Each morning there's a turtle feeding and those who attend are given a fascinating talk. You can also book to swim with the turtles, along-side the Marine Biologist. If you are not a Le Meridien guest but would like to visit the turtles, you can. Contact the resort to organize your trip across the lagoon on the resort's shuttle boat, for a small fee.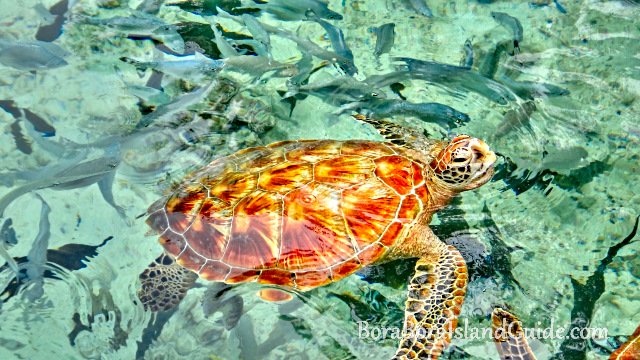 Free Kid's Club at the Four Seasons Bora Bora 
Want a family holiday that caters for every member of the family? The Four Seasons will treat the kids and teens of your family to all day complimentary activities and dedicated kids areas. It looks like so much fun I wish I was still a kid. So if you are a family coming to Bora Bora, consider the Four Seasons Resort.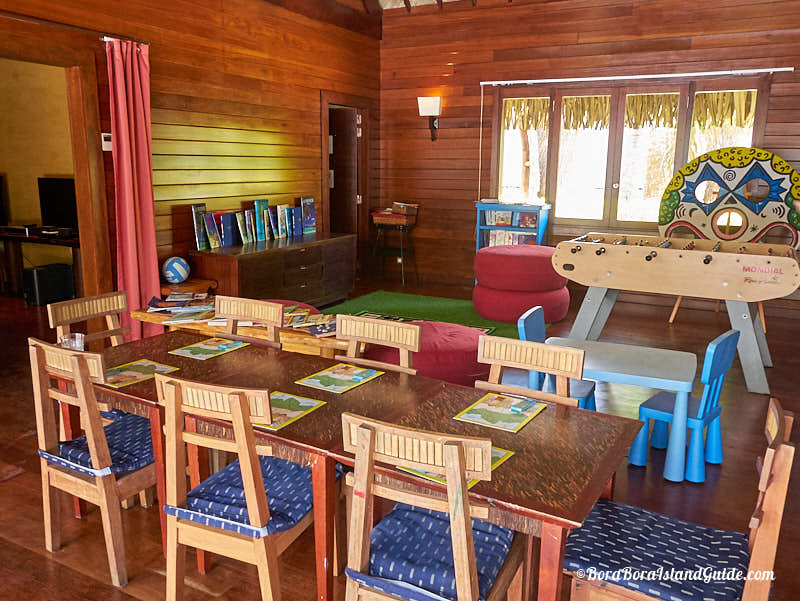 "Kids For All Seasons" club house
Snorkeling at the Conrad Nui
The Conrad Nui has a special project to restore coral and gives a little snorkeling tour off it's beach.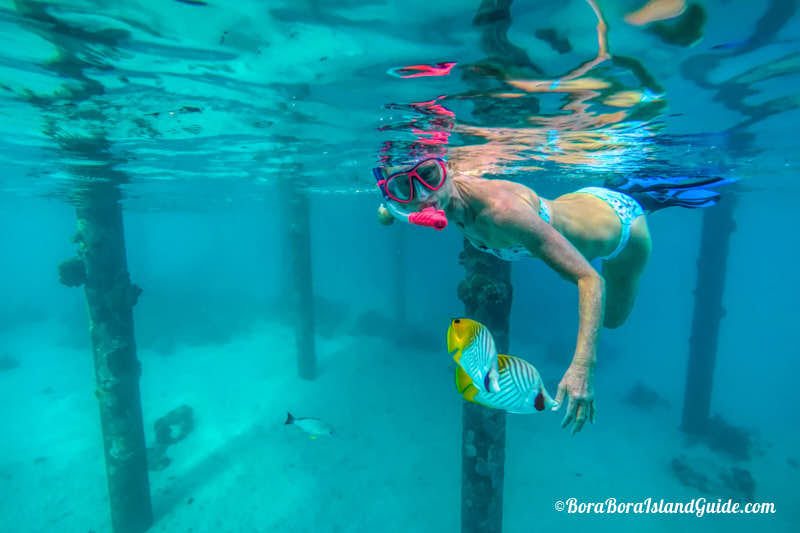 There's plenty to see from the Conrad Nui's beach
Search the Site

Are you still looking for additional information? You can use the Google search box below to search the site.