Get Away to a Beach Bungalow in Bora Bora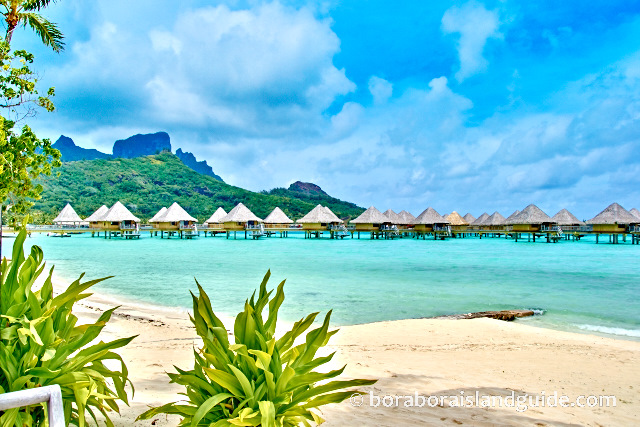 Mt Otemanu view from our Le Moana beach bungalow
A Polynesian style, beach bungalow in Bora Bora is a perfect setting for romantic beach getaways. Whether you want a luxury Bora Bora vacation, or are dashing off to see the world's number one island on a budget, there's a gorgeous thatched­-roof hut on the beach, priced for your spending style.

Some think that an over water bungalow stay represents the quintessential Bora Bora vacation. But we (secretly) know that a beach bungalow can be just as much fun. Imagine a pure, white­-sand beach (which is usually empty) outside your front door, and the most beautiful lagoon in the world, sparkling all the way to the horizon.
You can't jump off your balcony into the water. But you can relish the soft sand under­foot, as you walk a few steps to the warm water. A beach bungalow in Bora Bora will cost half the price of an over water bungalow vacation. It's a great way to vacation in Bora Bora on a budget.
And the views? They are often just as spectacular as those from an over water bungalow!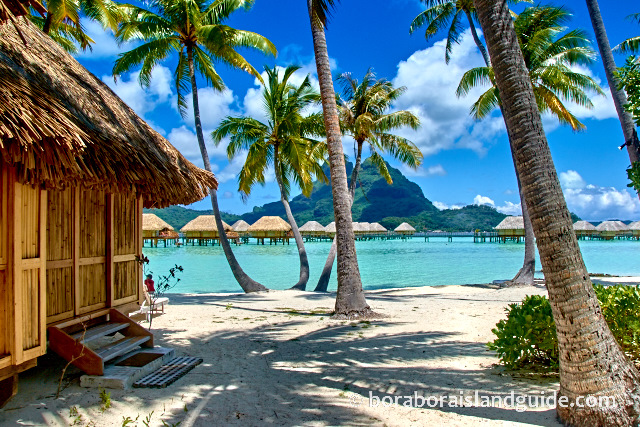 Get­away among the palm trees
Our favorite Bora Bora beach bungalows

There's such a variety of beautiful Bora Bora resorts, and each offers a different experience. Wondering how much you need to spend, and choosing between resorts, can be daunting for holiday hunters. So we'll show you our favorite bungalows on the beach in Bora Bora.

Intercontinental Le Moana Beach Bungalows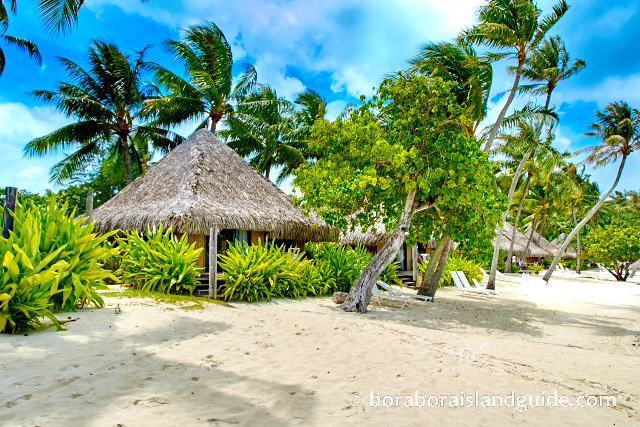 Le Moana beach bungalows blend charm with gleaming comfort
We love the Intercontinental Le Moana bungalows!

The Pearl Beach Resort's bungalows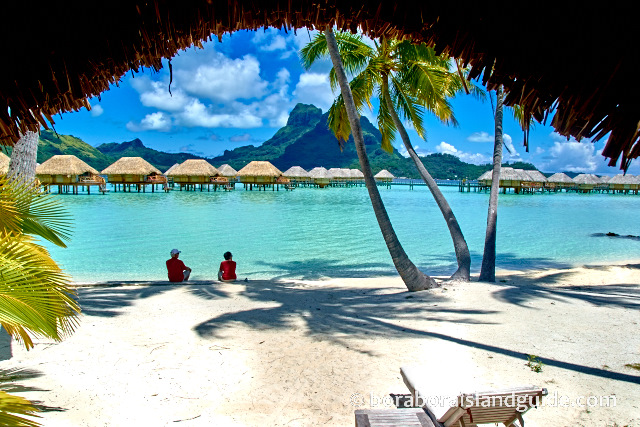 Mt Otemanu view from a Pearl Beach bungalow
We like the on­-the­-sand Pearl Beach Bungalows because: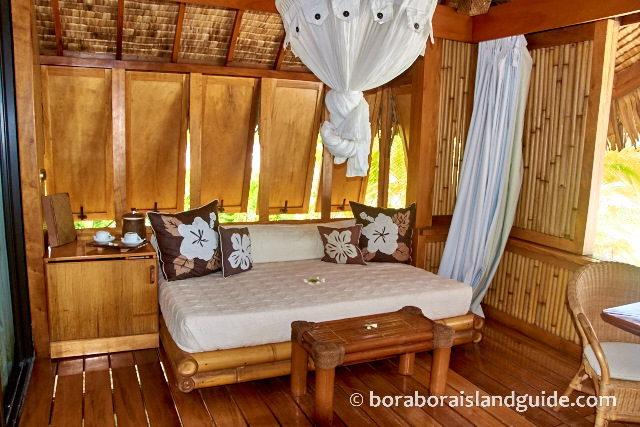 Inside a Pearl Beach bungalow
Sofitel Marara Beach Bungalows

A Sofitel Marara bungalow on the beach front
We like the Sofitel's beach bungalows because: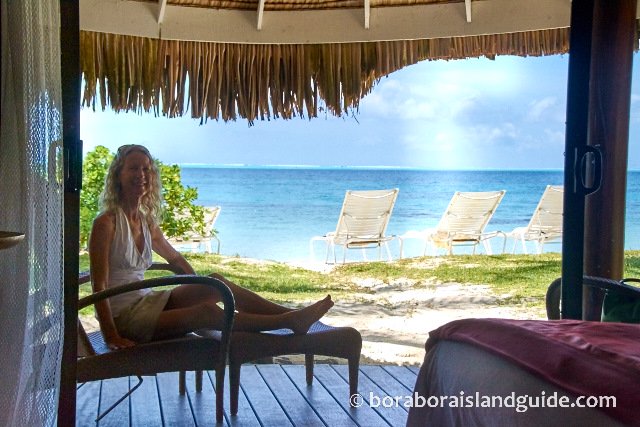 Water view from a Sofitel beach Bungalow
Want a luxurious beach bungalow in Bora Bora?
Have a look at the huge, very private, beach bungalows at the St Regis. Each has it's own pool fronting the lagoon, and you can have 2 bedrooms.
Other Bora Bora resorts for romantic beach getaways
There's only a few precious bungalows set right on the beach in Bora Bora. Before choosing one, check out what each of the Bora Bora resorts offers. And see what a Bora Bora over water bungalow is like. Comparing the Bora Bora prices for staying at different levels of accommodation will help you decide.
An all inclusive beach bungalow vacation
Bundling all your travel into an all inclusive package usually gets the best price for a Bora Bora vacation. Contact our Tahiti travel experts to find out the best deal they can put together for you. Take advantage of the concierge-­like service they offer with wholesale prices!

Search the Site

Are you still looking for additional information? You can use the Google search box below to search the site.