The best Bora Bora resort for you?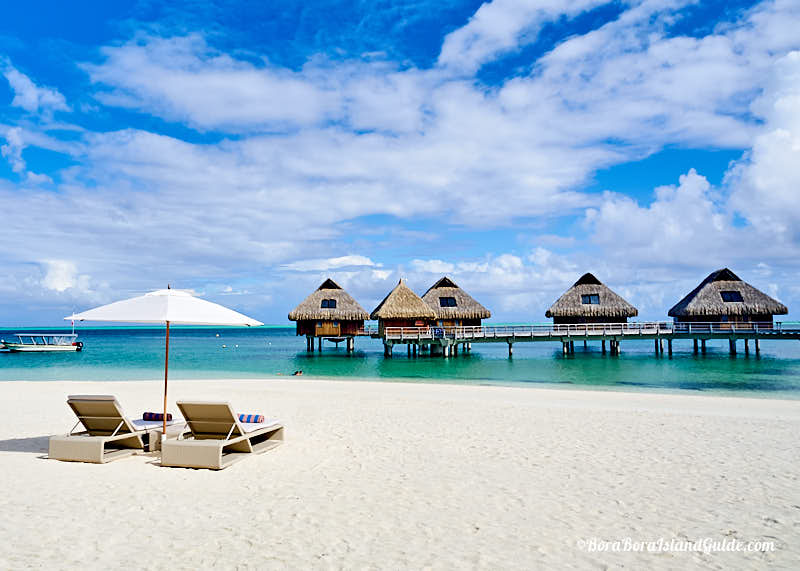 Conrad Nui Beach and Over Water Bungalows
Do you want the best Bora Bora resort? How you choose from all the amazing Bora Bora resorts, depends on what is most important to you for your Bora Bora vacation.

Is the best view in Bora Bora essential? Or are you looking for the best snorkeling in Bora Bora? The following tips will help you find the best Bora Bora resort for you!
Choose a resort in the BEST location
If you are wanting the Bora Bora resort with the best location on the island (the good news is) you have a few to choose from! All of them will give you an exotic Tahiti vacation. What you value most, will make it easier to choose the best Bora Bora resort for you. I have compiled a short list of the most outstanding advantages of each of the resorts. After reading through this information, you'll be ready to speak to our Tahiti specialist to help plan and book your perfect Tahiti vacation.
For the best Bora Bora Sunsets
Hilton Nui Bora Bora Resort — choose a sunset-facing bungalow — with a view to the eastern horizon — enjoy spectacular sunsets from the Iriati bar and the formal restaurant.
For Best Bora Bora Resort Snorkeling
For the Best View of Mt Otemanu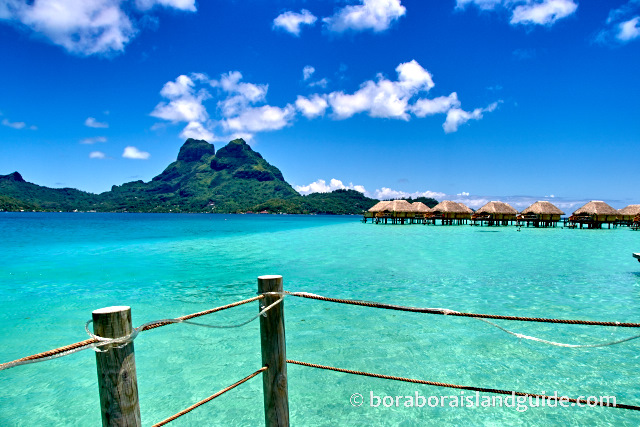 View from the Pearl Beach Resort
Note: You can see Mt Otemanu from the Hilton Bora Bora Nui Resort, from the hill top, the spa and a few over water bungalows. For more Nui information click here.
For the best beach
The Conrad Nui has the best Bora Bora resort beach. Unlike most of the resorts in Bora Bora, It's a natural white sand beach with soft sand and a backdrop of black lava rocks and the lush hillside.
Intercontinental Thalasso beach has plenty of shore line for enjoying the stunning backdrop of Mt Otemanu under thatched roof umbrellas.
For the best Bora Bora spa indulgence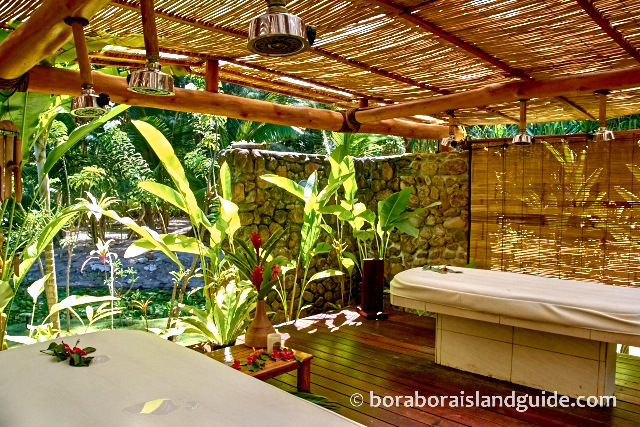 The Pearl Beach spa is set around tropical gardens
Conrad Nui — awesome hill top spa with panoramic pampering
If relaxation is part of your Bora Bora vacation plan, you may want to choose your resort for your spa. Here's more about these amazing Bora Bora Spas. Still need help deciding? Choosing a Bora Bora resort is the most important decision of a Bora Bora vacation.
If you'd like recommendations from our favorite Tahiti specialists, speak to them to help plan and book your perfect Tahiti vacation.

Search the Site

Are you still looking for additional information? You can use the Google search box below to search the site.